View all news
University of Bristol and Bristol Bears Women announce strategic partnership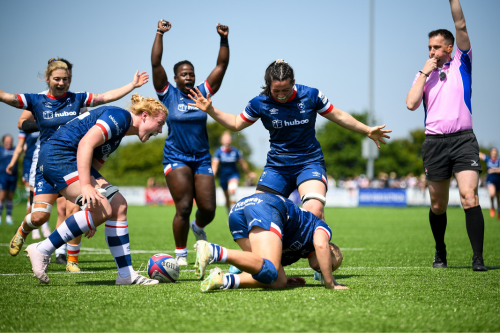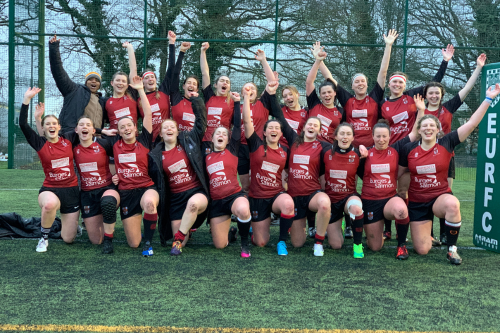 Press release issued: 10 August 2023
University of Bristol Women's Rugby Football Club (UBWRFC) will become the university partner for Bears Women providing a coherent pathway for those wanting to pursue academic excellence alongside developing a professional rugby career.
The partnership will involve much closer working around recruitment and coaching, with shared resources for coaching and a joined-up strategy for recruitment.
Current Bears players Simi Pam, Phoebe Murry, Jenny Herring and Ella Lovibond have all come through the university rugby programme in the past few years and this new partnership will enable further growth of that cohort.
Matt Birch Director of Sport, Exercise and Health at UoB said: "We have a great record of supporting academic success alongside sporting excellence and we look forward to seeing more players benefit from the amazing opportunity this partnership provides."
Dave Ward, Bears Women Head Coach, said: "This is such an exciting opportunity for the Bears to align with the ambition of Bristol University and their performance programme.
"We have seen players such as Simi, Phoebe, Jenny and Ella all come through the university and it's a partnership that we want to go from strength to strength."
Steve Gazzard, UBWRFC Head Coach, said: "We can enhance our performance programme even further with this partnership, and our goal of promotion from BUCS Premier South to the National League is more achievable with the incredible support available from Bears."
Skye Ayling, UBWRFC Club Captain, said: "We, as a club, are really excited about this new partnership between UoB Women's Rugby and Bristol Bears.
"Our club has been extraordinarily successful in recruiting new players and we are very proud on how our club combines performance, development and wellbeing. This partnership will only accelerate our existing success and bring our performance rugby to new levels.
"I also believe all players will benefit, new and experienced. This is brilliant for Women's Rugby at the University of Bristol."