View all news
University wins award for 'outstanding' work improving physical activity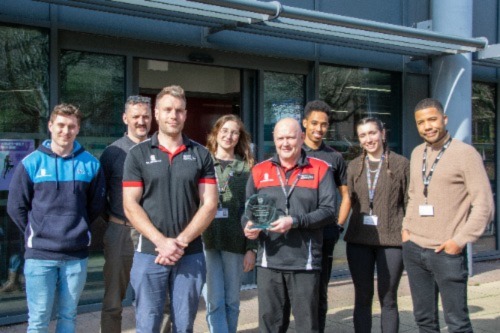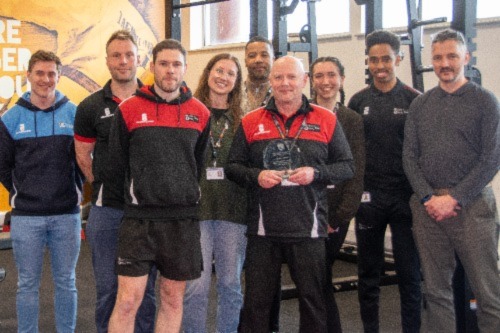 17 April 2023
The University of Bristol is celebrating receiving a sought-after Physical Activity Excellence Award.
The award recognises Bristol as a university that "offers an outstanding contribution towards encouraging physical activity in the higher education sector", according to the award organisers.
Bristol scooped the award for its wide-ranging health and exercise support and is now one of just 16 UK universities to hold it.
The University has extensive sport and gym facilities and its scores of student teams regularly compete at the highest level.
It also runs several schemes that help the University community get more active, including:
B:Active: a free activity programme that helps students enjoy sport and get into exercise
Bristol Run Series: a set of virtual running events for students, staff and the public
Healthy Minds: a social activity programme that has helped more than 500 students improve their mental health
Bristol Moves+: a free app that rewards sports activity with hot drink vouchers and other goodies
Diversity engagement: women-only gym classes, a programme aimed at Black and Minority Ethnic students, LGBTQ+ swim sessions and cost reductions for students from low-income families
Community sessions: including pregnancy swimming, a swim school with nearly 600 members, a kids tennis school with 400 weekly players and thousands of court hire bookings from locals
Sector leading research by academics: 74% of Bristol's sport and exercise-related research was labelled world-leading
There are some 6,000 weekly visitors to the University's sports facilities. That includes people just starting out on their fitness journey, to world-class student athletes like Jenna De Vera, who was recently picked for the Wales Six Nations squad.
The University also has a sports medicine clinic, personal trainers and a multitude of fitness classes.
Matt Birch, Director of Sport, Exercise and Health at the University of Bristol, said: "Our teams are incredibly passionate about improving access to exercise for the whole University community.
"The benefits of being active on our physical and mental health have been proved time and time again, and everything we do is about helping more people enjoy those benefits.
"This Physical Activity Excellence Award is the gold standard for university sports departments like ours, and I'd like to thank every member of our team and community who made receiving it possible."
The Physical Activity Excellence Award was created by British Universities and Colleges Sport (BUCS) and the Physical Activity and Health Board in 2017.
The University recently received the University Mental Health Charter Award. Student Minds, which runs the Award, said "in the last 2-3 years, Bristol University has taken a strong, structured, whole-university approach towards improving mental health and wellbeing across the whole community".