View all news
University of Bristol spin-out Forefront RF receives £6.7 million investment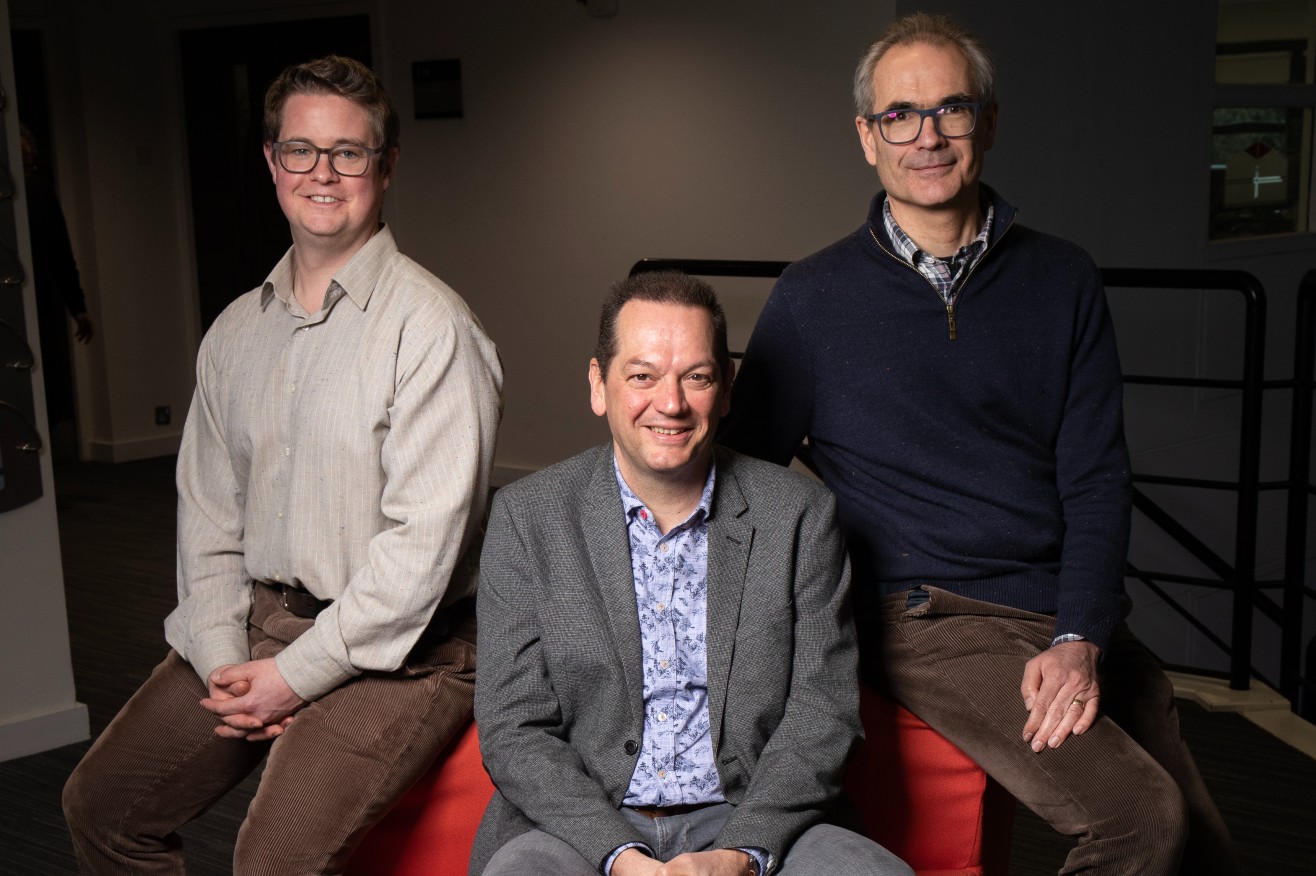 Press release issued: 5 April 2023
A University of Bristol spin-out company which specialises in making technology such as smartphones and wearable electronic devices easier to design, has raised £6.7 million in a new funding round.
Forefront RF is a company which designs and sells hardware and semiconductor chips. The company has a developed a unique piece of technology that enables connected devices to operate effectively across the increasingly wide range of mobile frequency bands (3G to 6G). This means manufacturers can simplify the design of these products, and reduce cost and supply chain waste.
Forefront RF was established by Dr Leo Laughlin and Julian Hildersley, and much of the research leading up to the company's creation was conducted at the University of Bristol's Communications Systems and Networks Laboratory.
Now based in Cambridge, Forefront RF raised £1.5 million in 2021 to recruit a world-class team to accelerate the launch of its products. The initial round was led by Bristol-based Science Creates Ventures, with growth capital investors BGF and Foresight Group also participating. The latest £6.7 million investment was led by BGF alongside the existing investors.
This latest round of funding will help the company capitalise on strong industry trends and take advantage of global market dynamics to drive further growth.
Dr Leo Laughlin, founder and CTO of Forefront RF, said: "We're delighted to receive further funding to support the delivery of the next stage of Forefront RF's growth strategy. Forefront RF is well positioned to capitalise on strong global growth prospects, addressing an industry wide challenge with our cutting-edge technology."
Forefront RF has recruited talented specialists to help lead the company, including CEO Ronald Wilting, who has 25 years' experience working in radio frequency technology including engineering, marketing, sales and leadership roles, and Chair Phil O'Donovan, co-founder of CSR plc, a multinational fabless semiconductor company that became the market leader in Bluetooth chip technology before being acquired for $2.5 billion by Qualcomm in 2015.
Phil O'Donovan, Chair of Forefront RF, said: "Forefront RF has built an experienced and highly specialised team to bring its pioneering technology to market. We are excited to embark on this next chapter of the company's mission and are grateful to our investment partners for their continued support."
Rosalind Darby, Head of Research Commercialisation and Investment at the University of Bristol, said: "It's fantastic to see Forefront RF going from strength to strength since spinning out of the University of Bristol in 2020. This investment is a significant endorsement of the company's technology and market opportunity. We consider spin out companies, like Forefront RF, to be an important mechanism for delivering impact from our research and for driving UK economic growth."
Dennis Atkinson, investor at BGF, added: "Forefront RF has developed a leading technology solution and highly compelling proposition for a rapidly growing global customer base. We look forward to continuing our work with Ronald and the talented Forefront RF team as they embark on their next stage of growth."
For more information regarding Forefront RF and its technology platform email info@forefrontrf.com