View all news
Students to pitch for £75,000 start-up funding in Dragons' Den-style event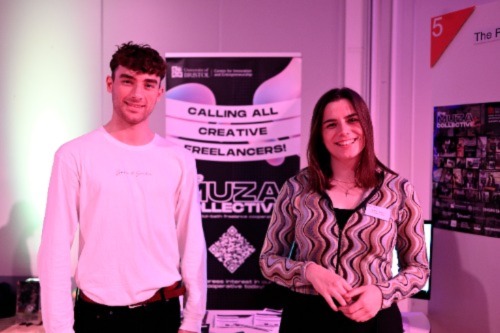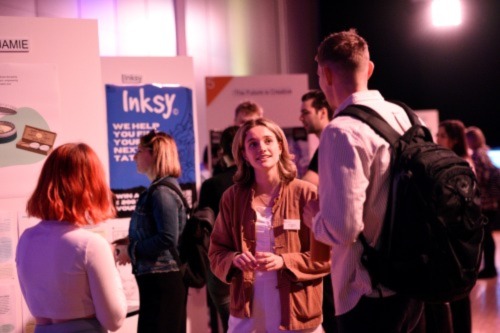 Press release issued: 4 April 2023
Student entrepreneurs will pitch for a share of £75,000 in start-up funding at the University of Bristol Innovation Showcase 2023.
During the public event on Tuesday, May 9, a dozen University of Bristol ventures will pitch to a panel of business experts in a Dragons' Den-style competition.
The Innovation Showcase also includes an exhibition of business ideas from final year students at the University's Centre for Innovation and Entrepreneurship and its student start-up incubator Runway.
Ideas on show include the reimagining of live classical music, using AI to teach disengaged children and new tech to help the hard of hearing.
Investors, businesspeople and anyone with an interest in start-ups are welcome to the event in the Richmond Building, Queens Road, Bristol.
The £75,000 grant funding was generously donated by University of Bristol alumni and the Jim and Peggy Wilkinson Innovation Fund, established by the late Mr and Mrs Wilkinson to help exciting ideas get off the ground.
The winners will be announced on the day and will be picked by a panel of University alumni who have gone on to business success.
All the funding is gifted to the winning students. Neither the University nor the judges receive equity in the start-ups.
The schedule for the Innovation Showcase on May 9:
1pm to 3pm: Student ventures pitch for £75,000 funding
3pm to 6pm: Innovation Showcase featuring business ideas from students in their final year at the University's Centre for Innovation and Entrepreneurship
3pm to 5pm: Runway Showcase featuring students and recent graduates who are building successful businesses in the University's start-up incubator Runway
Mark Neild, Programme Director for Runway, said: "Runway is all about helping our students and recent graduates have an impact in the world beyond their academic attainment. We are constantly amazed by their brilliant ideas to solve some of our pressing challenges.
"Every day, Bristol graduates are changing the world with their business ideas. The Innovation Showcase will help the next crop of budding change-makers on their way."
The University offers four year Innovation courses that are combined with one of 14 regular degree programmes, such as Computer Science with Innovation or Geography with Innovation. It also offers five Innovation master's programmes.
Graduates from the University's Innovation courses have raised £3million in funding over the last three years. Alumni include PEEQUAL, the makers of the UK's first female urinal, and Kaedim, which slashes the time needed to make 3D models.
For sign up to the event visit its EventBrite page.