View all news
University coach who overcame depression runs London Marathon to help others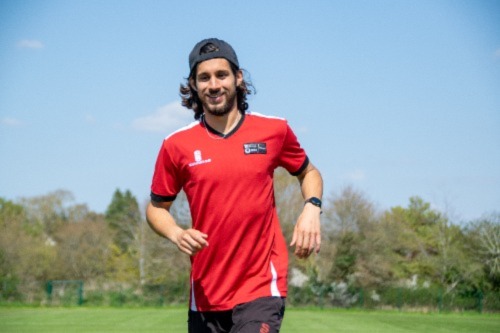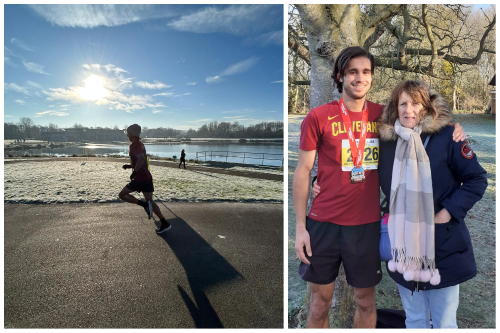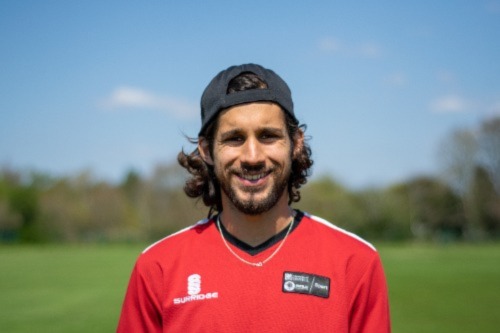 Press release issued: 21 April 2023
A University of Bristol tennis coach who used running to bounce back from depression is taking on the London Marathon to help others struggling with their mental health.
Ravi Sharda knew he needed to make a change when he found himself crying on his bed in late 2021.
He recalls feeling "ashamed" of how he felt, but after opening up to loved ones, seeking counselling and taking up running, he now feels like a different person.
On April 23 the 24-year-old is taking on the 26.2mile London Marathon course to raise funds for Healthy Minds, a University of Bristol physical exercise programme aimed at boosting student mental health. It's part of a package of wellbeing services offered by the University.
Ravi said: "Growing up, mental health was never a topic spoken about much. So when it came to times when I felt low at university and during the pandemic, I felt like something was seriously wrong with me, because I really didn't understand anything about depression.
"I spent years ignoring how I felt. I found it hard to open up to my parents and friends, I thought I was so set-up for life and that I'd let them down.
"When I started talking about it I just finally felt like I wasn't holding this secret, this sense of shame. And bless my mum, she was so supportive, wanting to be practical and help and also just being there to talk.
"I began to realise that I just needed some guidance and support in a challenging time in my life."
Ravi had always been sporty but started to run more frequently, eventually signing up to a half marathon.
"I needed a goal and something to put my energy toward," he explained.
At the race at Dorney Lake, near Slough, in December 2022 Ravi posted an impressive time of 1:25:30.
He hopes to complete the London Marathon in under 3 hours – a benchmark time that many experienced runners aspire to – while also raising money for a cause close to his heart.
"I really like Healthy Minds as it destigmatises physical activity. People might think 'my parents didn't do exercise, I've never done exercise' so it's not for me – but that's not the case.
"Running has been really useful for me, but it's not necessarily for everyone. Sometimes it's just doing something that includes a goal, or being close to nature, or connecting with people.
"Something I've learnt is that it's completely normal to have periods when you feel great, and times when you won't: a bad day isn't a bad life."
To donate to Ravi's London Marathon fundraiser visit his JustGiving page.
Ravi isn't the only person running the London Marathon for Healthy Minds. Read about the other runners and their reasons for taking on the marathon here.
The University's Healthy Minds programme has helped more than 500 students improve their mental health – visit their website to find out more.