View all news
Contextual offer student receives prestigious Fulbright Scholarship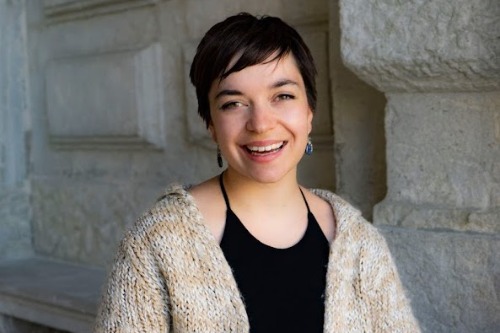 Press release issued: 22 June 2022
A University of Bristol graduate with a zeal to improve the world has been awarded a prestigious Fulbright Scholarship.
Christina Last is one of around 15 rising British talents to land the postgraduate research scholarship this year.
The Geography with year abroad alumna was given a contextual offer to study at Bristol. The scheme, which was the first of its kind in the UK, gives lower entry offers to students from backgrounds that are historically less likely to go to university.
Not that Ms Last needed the reduced offer: she aced her A Levels and since graduating in 2019 has taken on a string of data science roles.
The driven graduate will use her Fulbright Scholarship to study for a Masters in Urban Science at the Massachusetts Institute of Technology. She has also been awarded a $25,000 British Schools and Universities Fellowship, covering her year at MIT.
The masters will equip her with more skills, helping her on her quest to improve health outcomes for children and tackle air pollution in cities.
Ms Last said: "I'm really elated and, to be honest, in a bit of a state of disbelief! The whole application process started for me a year ago and I'm now really excited to get started."
While studying Geography, Ms Last became interested in data science, developing a "fascination" with machine learning and switching supervisors so she could learn to code.
She was also involved in several societies and set-up Citiblox, a start-up that builds modular street paving that can easily be swapped in and out for repairs or new functions.
Citiblox won funding from the University Careers Service's start-up competition and was nominated for several awards.
She said: "Bristol was really great. You are given a lot of freedom to explore what you want to do and the Geography course gave you a grounding in all aspects of the subject, everything from statistics to philosophy.
"I'd also like to thank Dr Levi Wolf [Senior Lecturer in Quantitative Human Geography at Bristol] – he is a great person and really helped me with my career."
Dr Wolf said: "Christina's dedication and pursuit of excellence has been inspiring to all of us in Geographical Sciences at Bristol. I am grateful to mentor such motivated and skilled students and cannot wait to see where she takes this opportunity."
Since graduating, Ms Last has been a data scientist for a property firm, researched for the Alan Turing Institute and volunteered as a Senior Data Scientist with UNICEF, modelling air quality during COVID-19 lockdowns using machine learning.
She is currently on a Data Science for Social Good Fellowship in Pittsburgh, Pennsylvania, where she is helping a Pakistan hospital triage its patients.
Tansy Jessop, Pro Vice-Chancellor for Student Education, said: "Christina's desire to use her skills as a data scientist to improve the world is truly impressive.
"It is great to see her passion and intelligence being rewarded with a Fulbright scholarship."