View all news
Singing sensation Cassa Jackson graduates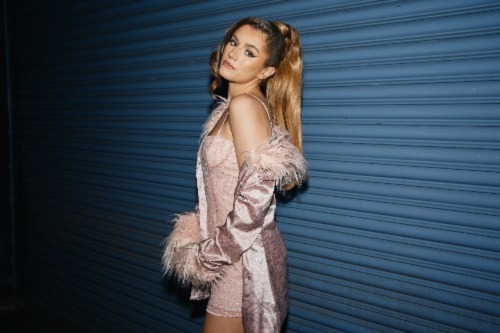 Press release issued: 19 July 2022
Rising star Cassa Jackson is used to performing to tens of thousands of people in venues like the London O2 and Manchester Arena.
Today she was up on a slightly smaller stage as she officially graduated from the University of Bristol with a first in modern languages.
It bookends a sensational 12 months for the singer/songwriter, which has seen her support JLS on their comeback tour; reach over 9 million streams on Spotify; sell out her first headline show; and walk the red carpet in LA after she was nominated for an iHeartRadio award.
Cassa was drawn to the University of Bristol because of the city's thriving music scene, and she was soon cutting her teeth in venues like the Fleece and the Louisiana.
"Bristol is such a great city," she said. "I had a band and we played all over the city. Those opportunities taught me a lot and really helped my confidence in performing."
During her degree she spent six months in Madrid for her year abroad, but had her time in Grenoble, France, cut short by the pandemic.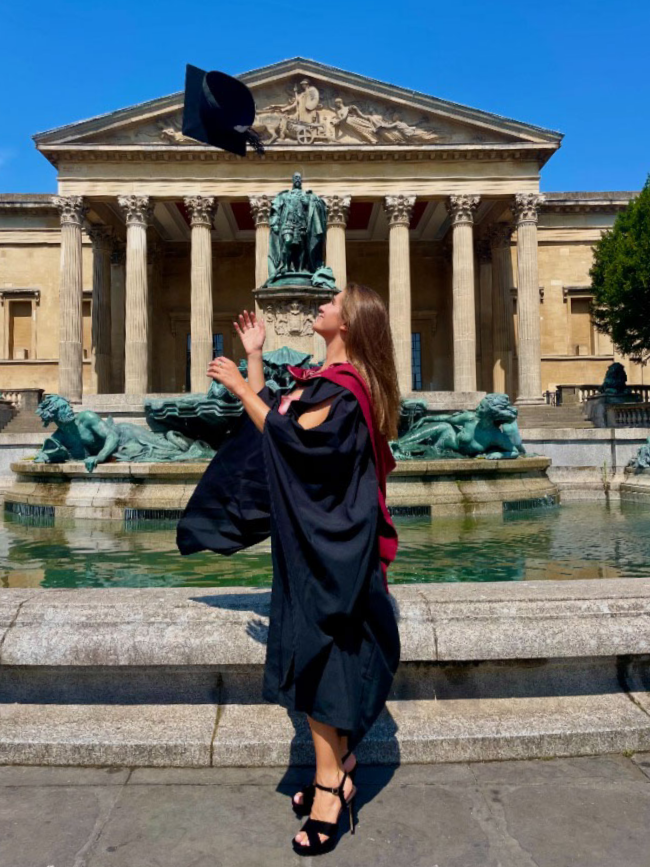 Cassa Jackson after ther graduation
For all its drawbacks, the pandemic provided a golden opportunity for Cassa. Confined to her room she wrote songs, upped her social media game and studied hard to get her first class degree.
"I don't think I saw anyone for a year," she joked.
"Being locked down definitely helped me focus. Before that it was sometimes difficult balancing everything; having time on my hands really enabled me to get started.
"On the day I had my final Spanish oral exam I got an email saying I was going on tour with JLS. I was so excited but I had my exam in like three hours - it was all I could think about! After the exam I had a massive celebration."
Cassa played 28 dates with JLS, including four sell-out nights at the London O2. During one of these a group of her University of Bristol friends surprised her by coming along to support.
Now, with songs like Suits U, Parallel Universe and I Don't Like it When You Talk About Her getting serious traction among her dedicated fan base, Cassa is embarking on a headline tour of the UK. It includes a date in Bristol at Dare Shack on October 14.
Today she officially graduated with fellow languages students, with her proud parents watching on in the crowd.
"It's awesome to finally be back in Bristol to graduate," Cassa said. "Bristol is a great uni and it really helped me with the motivation and hard work ethos I needed to get where I am today."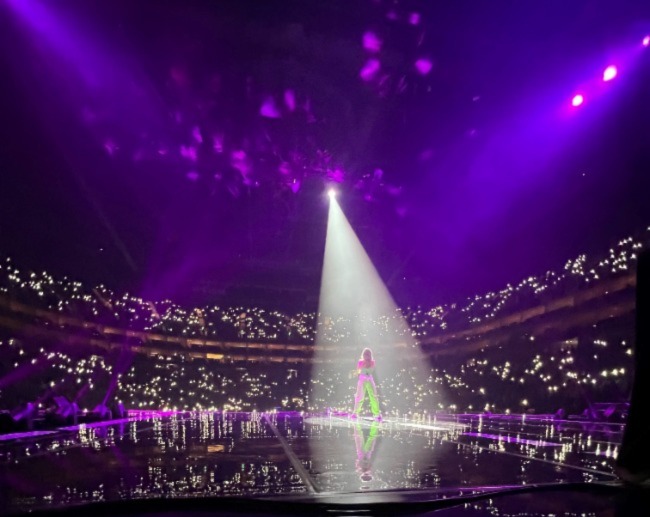 C‌assa Jackson performing at the London O2
Cassa writes songs in French and Spanish and uses her language skills to talk to audiences when playing abroad. Her skills also helped her meet her French producer.
Professor Sarah Purdy, Pro Vice-Chancellor for Education at the University of Bristol, said: "Cassa is dedicated, hardworking and, above all else, talented.
"She is already making a name for herself as a brilliant singer/songwriter – and we can't wait to see what she does next!"