View all news
Gold and under 23s world record for Bristol rower Robbie Prosser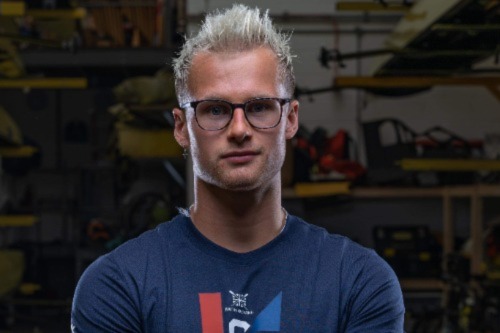 Press release issued: 29 July 2022
There were scenes of jubilation today as Bristol rower Robbie Prosser and his crewmates took gold and set a new world record at the under 23s world champs.
Racing at 10am today in Varese, Italy, the Coxed Four registered a time of 6.02.90, beating the previous under 23s record of 6:03.01 set in 2011.
In Tuesday's 2022 heat the crew finished the 2,000 metre course in 6.07.53secs – meaning they upped their time in the final by almost 5 seconds.
Speaking ahead of the World Rowing Under 23 Championships, Robbie said representing Team GB was a "dream come true".
He also said he had often been told as a youngster that he was too small to row at an elite level and nearly missed the trials for the world champs because of Covid.
Ed Bloomfield, Head Rowing Coach at the University of Bristol, said Robbie was "easily the best athlete I've ever worked with".
Robbie studies Applied Anatomy at the University of Bristol.