View all news
World-leading designer receives honorary degree from her old university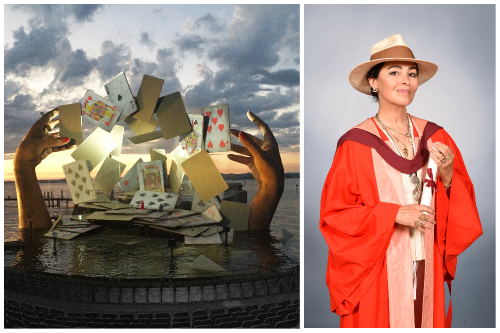 Press release issued: 21 July 2022
One of the world's leading designers has received an honorary degree from her old university.
Over the past 25 years, Es Devlin CBE has designed award-winning sets for plays and opera, large-scale public artworks, the closing ceremony for the London 2012 Olympic Games and iconic stage sets for artists including Kanye West, Beyoncé, Billie Eilish, The Weeknd and U2.
Her work has been shown in Trafalgar Square, the V&A, the Serpentine Gallery and New York's Metropolitan Museum, and she was the first woman to design the British Pavilion for the World Expo 2021.
She has been awarded the London Design Medal, Evening Standard Award, a Tony Award and three Olivier Awards.
Today she returned to the University of Bristol, where she graduated with a BA in English in 1993, to receive an honorary doctor of letters degree.
Speaking to around 200 graduating Arts, Classics and Engineering students and their family and friends, Es congratulated them for their "stunning achievements".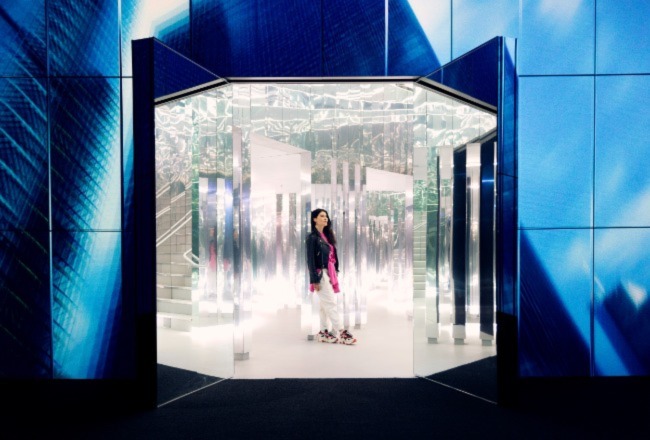 ‌Es Devlin's 'Forest of Us' at Superblue, a gallery in Miami. Photo by Alfonso Duran
She said: "You've done it, you've achieved it, you've got through this incredible, stunning body of work.
"Somewhere between you mechanical, electrical engineers, classics experts and arts experts, there is a corridor, and I've been kind of scurrying through that corridor with the things that I've been making, which require profound and precise electrical engineering and heights of consideration of the arts and the classics.
"Please don't limit yourselves. Every time you reach a fork in the road, you can take both paths, and then take both again at the next division. The more your paths divide and multiply the more you offer yourself to the air."
Es was introduced to the crowd by Catherine Hindson, Professor of Theatre History at the University of Bristol.
Prof Hindson called Es "simply the biggest name in the business", adding that she was an "exceptional visual artist and scenic designer, whose sculptural works have captured the imagination of millions, provoking emotion, inspiration, reflection and fun".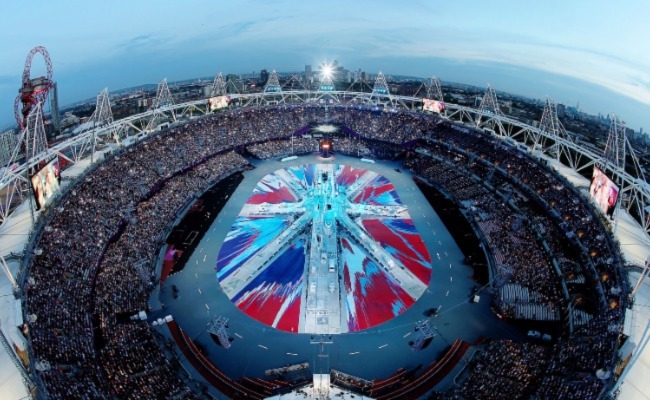 The closing ceremony of the London Olympics. Photo by Getty Images
Prof Hindson continued: "Scene design offered a fusion of the arts that brought to life her [Es Devlin's] entwined love of writing, art, music and eventually theatre. Something her sculptural works continue to capture in the way they bring together music, light and language.
"Her designs are part of the performances they're created for, rather than backdrops. Her installations are designed to engage and connect with audiences through their sensory elements. Each bring energy, movement, mood; creating little chinks in the armour of the brain."