View all news
From university taster course to prestigious lectureship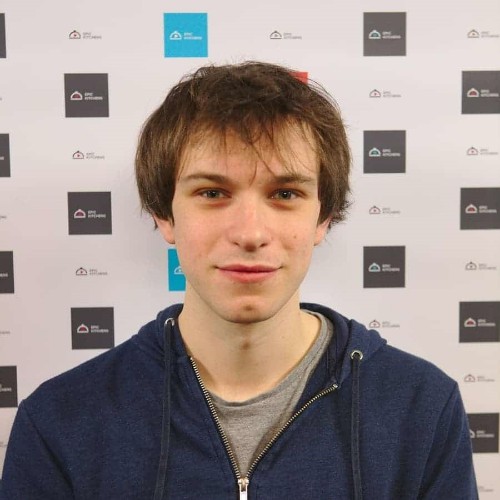 Press release issued: 11 January 2022
Dr Michael Wray was the first person in his family to go to university.
A scholar who took a University of Bristol taster course aged 16 has been appointed a lecturer after 12 years with the institution.
Dr Michael Wray's educational journey has taken him from being the first person in his family to go to university to talking at a computer science conference attended by 8,000 people.
The 28-year-old's first experience of university life was through Access to Bristol, a weekly course offered to local pupils doing A-Levels or equivalent.
Pupils spend their Wednesday afternoons studying one of more than a dozen subjects. On completion, they are guaranteed a contextual offer or interview at Bristol.
After 12 years with the University, he has been offered a lectureship in Computer Vision in the Department of Computer Science, beginning March 1.
Dr Wray took part in Access to Bristol while at John Cabot Academy in Kingswood.
"Me and the others who studied maths spent most of our time in the Physics Building," Dr Wray recalled.
"It was definitely interesting to see the Uni, the labs and the teaching rooms and to see how it all worked. I already knew I wanted to go to university but seeing Bristol up close was inspiring."
Despite offers from other universities, Dr Wray opted to study for an integrated Masters in Computer Science and was given a bursary by the University to help.
In what was becoming a theme of academic success, he received a first and was asked if he would like to study for a PhD in Computer Vision under Professor Dima Damen.
Computer Vision looks at how computers can glean information and find meaning from videos and photos.
Dr Wray's thesis, on computers' interactions with verbs, led to a job as a Research Associate at Bristol, where he carried out research, wrote papers and supervised PhD students.
One recently published paper was presented at the world's largest computer vision conference.
CVPR, which was online this year, is attended by 8,000 people and receives 10,000 paper submissions each year.
"I thought the teaching at Bristol was really good and there's a good variety of courses, but I never thought I'd still be here after so many years," Dr Wray said.
"It's crazy when I look back at the whole journey. A large portion of my life has been spent at the University of Bristol – but I've enjoyed it and I'm really glad to be where I am now.
"I'm very excited to start the lectureship and to carry on my research into computer vision and language – hearing I'd got the job was a bit of an early Christmas present!"
Further information
Michael is part of the team working on 'Epic Kitchens', a groundbreaking computer vision project.
This work is part of Bristol Vision Institute, a multi-disciplinary group of 170 associates from engineering, computer science, biological sciences, psychology, ophthalmology, history of art, film and television, and medicine, with the aim of addressing grand challenges in vision research.
The Faculty of Engineering at the University of Bristol is a world leading centre for research and teaching. It gives undergraduate students the opportunity to get a hands-on education that's grounded in cutting edge theory. Students are supported to succeed, with industrial mentors from the first year of their studies.