View all news
Professor David Easty, 1933-2022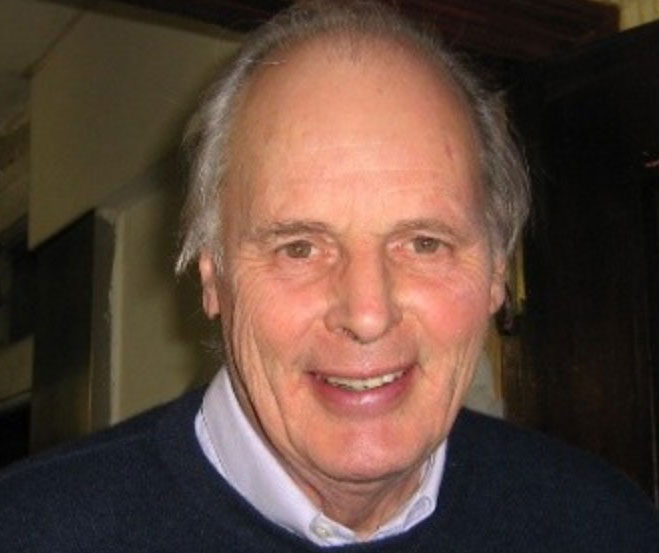 20 January 2022
David Easty, retired Professor of Ophthalmology, died last week. John Armitage, Professor Emeritus at Bristol Medical School, offers this remembrance.
David came to Bristol in 1972 to take up a consultant post in ophthalmology in Bristol Eye Hospital. At that time, ophthalmology was part of the University's Department of Surgery. David was instrumental in establishing ophthalmology as a separate department and he became the first Professor and Head of the new Department of Ophthalmology in 1982.
From that point on, David built up a world-renowned research department. Although his research interests were wide-ranging, he is perhaps particularly noted for his research into herpes infection in the eye and into corneal immunology and graft rejection. He especially encouraged trainee ophthalmologists to get involved in research and gave many basic scientists excellent opportunities to pursue research projects. He also set up an MSc course in ophthalmology for overseas doctors that ran successfully for many years.
Apart from David's significant contributions to clinical ophthalmology, eye research and teaching, one of his major legacies was the support provided to corneal transplantation through his collaboration with the former UK Transplant Service (UKTS). The cornea is the clear tissue at the front of the eye; for many patients with corneal disease which causes severe visual impairment and blindness, the only treatment option is a corneal transplant to replace the diseased tissue with healthy corneal tissue from a deceased donor. In October 1983, David and Ben Bradley, Medical Director of UKTS, launched the Corneal Transplant Service to distribute eyes from donors to hospitals wherever they were needed in the country. Then, in 1986, the Bristol Eye Bank was established, introducing organ culture storage of corneas to the UK for the first time. This storage method maintained corneas in a nutrient medium at normal body temperature and extended the storage time to four weeks, compared with just four days in refrigerated storage. This transformed corneal transplantation from an emergency, out-of-hours operation to a scheduled procedure that could be planned well in advance. Within two years, one thousand corneas a year from the Bristol Eye Bank were being distributed through UKTS to hospitals throughout the UK. A sister eye bank in Manchester joined the service in 1989.
The Corneal Transplant Service continued after David's retirement in 1999, and by 2015, when the two eye banks transferred to NHS Blood and Transplant, corneas had been provided for 70,000 transplant operations. It continues to this day as a fitting tribute to David Easty.