View all news
Bristol's community running events return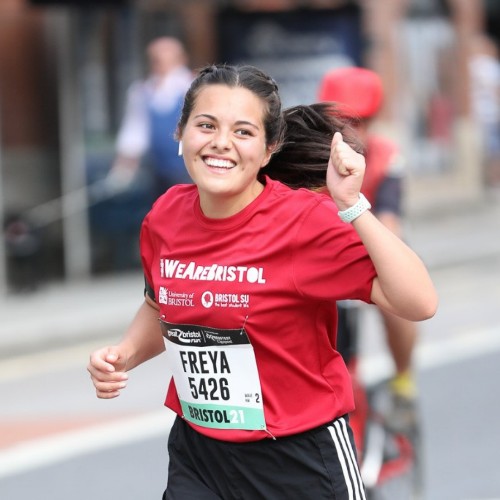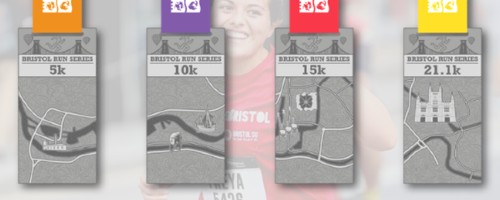 Press release issued: 25 January 2022
Free medals and training plans up for grabs.
The Bristol Run Series is back and bigger than ever, with free medals, training plans and an online support community available.
After the success of the 2021 Series, this year's offer has been expanded to include four virtual events: a 5k, 10k, 15k and 21.1k (half marathon).
Each event comes with a medal showing a section of Bristol and some of its most famous landmarks, which together complete a scene of the city centre.
Entry to each event is free. The medals cost £2.75 each but those who take part in all four events get the complete cityscape for free.
The Series is organised by the University of Bristol to help locals get active. Entrants can get advice, free training plans tailored to each distance and access to online communities on the University's website.
Last year more than 1,100 people took part in the Series, which included a 5k, 10k and half marathon. Most were from the Bristol area but it also saw entries from 15 countries.
Runners register online and then track their efforts using an app or sports watch. They complete their runs and send in their results between these dates:
5k: Friday 18 March– Sunday 27 March
10k: Friday 6 May – Sunday 15 May
15k: Friday 10 June – Sunday 19 June
21.1k: Friday 16 September – Sunday 2 October
Runners may also choose to log their runs during one of three in-person events in Bristol. These include:
Matt Birch, Director of Sport, Exercise and Health at the University of Bristol, said: "We launched Bristol Run Series last year to give people a bit of impetus to get out and active during the lockdowns.
"The idea really caught on and we were pleased when more than 1,100 people got involved. We hope even more will sign up this year and see for themselves the benefits being active can have on both mental and physical health."
In 2021 the Bristol Run Series raised £1,829 for NHS Charities Together and the University of Bristol's mental health support programme Healthy Minds.
Ellie Orton OBE, Chief Executive of NHS Charities Together, said she was "so thankful".
She added: "The money raised will go towards supporting NHS staff, volunteers and patients both practically and emotionally, now and in the longer term as the NHS recovers from the most challenging time in its history."