View all news
Quantum satellite mission represents new frontier in space-based encryption technology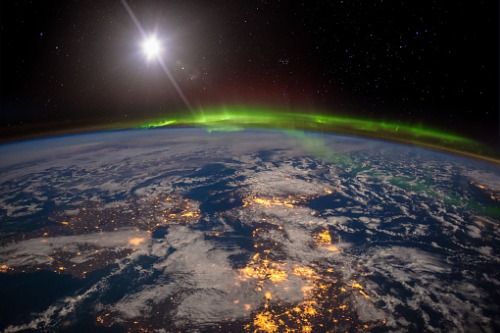 Press release issued: 12 May 2021
A scheme using quantum technology to encrypt messages from space is to be tested on a satellite in a programme involving University of Bristol researchers.
The University of Bristol will partner the Universities of Waterloo and Strathclyde and Glasgow-based aerospace company and project lead, Craft Prospect, to test new ways to distribute quantum encryption keys from space.
The aim of the project, RefQ, is the development of a space-based photonics source of quantum signals. The source will be integrated into the satellite scheduled for launch as part of Canada's QYESSat (Quantum Encryption and Science Satellite) mission.
The project is one of eight winners of the UK-Canada Quantum Technologies Competition, run jointly by UK Research and Innovation (UKRI) and the Natural Sciences and Engineering Research Council of Canada (NSERC). The winners will share grants worth £2 million from UKRI and C$4.4 million in total investments from Canada.
Professor John Rarity from the University of Bristol's Quantum Information Institute, said:
"The quantum key distribution technology developed in this project represents a major step towards realising space-to-ground secure key distribution, a truly transformative technology. The source we develop with our project partners, Craft Prospect and the University of Strathclyde, will fly on board the QEYSSat Satellite extending the scope of the mission to demonstrate links to ground stations on both sides of the Atlantic."
The project will receive up to £300,000 from Innovate UK, part of UK Research and Innovation, and up to $400,000 from the Natural Sciences and Engineering Research Council of Canada as one of eight winners of the UK-Canada Quantum Technologies Competition announced in November.
The competition is part of an initiative to bring together industry, government and academia to accelerate the development of quantum technologies.
The UK technology in ReFQ stems from work initiated by the Quantum Research CubeSat (QUARC) project led by the University of Strathclyde and further developed by the ROKS mission (due for launch in 2022) led by Craft Prospect together with Strathclyde and Bristol. QUARC and ROKS are supported by the UK Space Agency under the National Space Technology Programme, Innovate UK, and the Quantum Technology Hub in Quantum Communications.
Further information
The Bristol Quantum Information Institute
Quantum information and its translation into technologies is one of the most exciting research activities in science and technology today. Long at the forefront of the growing worldwide activity in this area, the Bristol Quantum Information Institute crystalises our research across the entire spectrum, from theory to technology.
With our expert cross-disciplinary team, including founders of the field, we have expertise in all major areas of theoretical quantum information science and in experiment.
We foster partnerships with the private sector and provide superb teaching and training for the future generation of quantum scientists and engineers and the prototypes of tomorrow.