View all news
Gordon Clarke, 1929-2021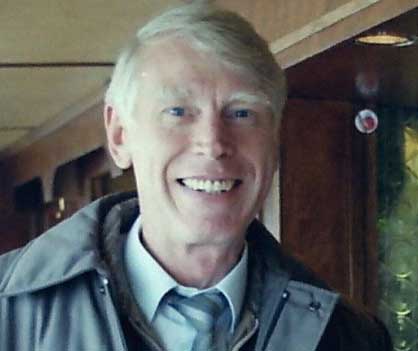 18 May 2021
Gordon Clarke, who retired from the University's Mechanical Engineering Department in 1994, sadly passed away recently at the age of 93. Colleagues in the School of Civil, Aerospace and Mechanical Engineering (CAME) offer this remembrance.
Gordon had a 60-year involvement with CAME, joining the Department of Mechanical Engineering as a Design Engineer in 1961. Even after his retirement in 1994, he helped with Engineering Drawing in Year 1 for both the Mechanical and Aerospace Engineering programmes.
Gordon was responsible for the design of numerous rigs and equipment that have been used for many years and provided invaluable expertise and skills in design and drawing for project students. He was a stalwart of the Department's cricket team and the University's bowl league, and was an avid golfer, playing up until a few years ago.
Gordon, who leaves his wife Jean and son Stephen, will be greatly missed by staff across the School who remember him as the perfect gentleman, always ready with a smile.