View all news
Students: Get paid to research your passion this summer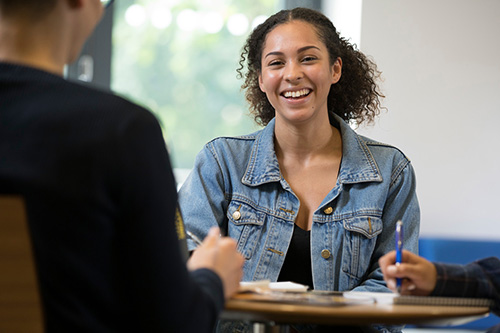 Press release issued: 12 May 2021
Students can get paid to research fascinating subjects with world-leading experts this summer.
Cybersecurity, hip-hop, sustainable fashion, LGBT rights and ways of decolonising the curriculum are just some of the research projects that students can intern on from Monday, July 5, to Friday, August 13.
The Widening Participation Research Summer Internships are aimed at undergraduates from underrepresented groups who may be considering a career in research.
Any student currently in the middle year or years of their degree can apply. The chosen internship must be relevant to their degree. In projects that are oversubscribed precedence will be given to students from underrepresented groups.
Students will assist professional researchers and will be paid £9.50 an hour.
Alex O'Driscoll, Student Inclusion Manager at the University of Bristol, said: "Over the six-week internship students will take part in sessions that improve their research skills, which could be a valuable asset for anyone thinking of moving on to post-graduate research.
"It's also a great way to really get to grips with an interesting topic, meet new people and add some experience to your CV."
To find out more, see all the research projects available and apply visit the Widening Participation Research Summer Internships part of the website.