View all news
Dr Daryl James Dugdale, 1966-2021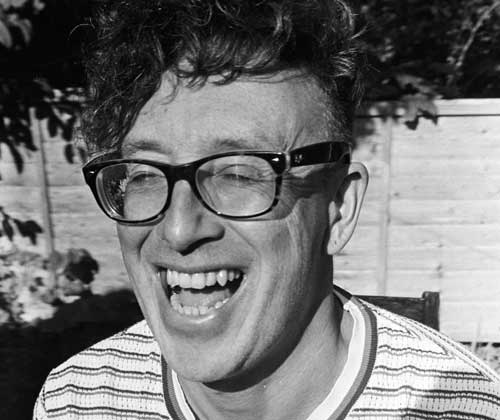 9 June 2021
Dr Daryl Dugdale, Lecturer in Social Work and Programme Director for the Social Work MSc, died on 26 May at the age of 55. His colleague, Dr Agnes Bezzina, offers a remembrance.
Daryl's history within the School for Policy Studies (SPS) dates to the mid-90s when he undertook his social work professional qualification. After qualifying, he worked in child protection, initially as a practitioner, and subsequently as a training officer with Bristol City Council as well as Swindon Borough Council. Daryl joined the University of Bristol as a Teaching Fellow in 2007. He completed his professional Doctorate in 2012 and was appointed Programme Director (PD) of the MSc Social Work programme in 2014.
Daryl's main professional and academic interests comprised social work and gender, masculinity, assessment in children and family social work, and inter-professional training. He researched fatherhood in society, with a particular focus on fathers with a learning disability and the implications for services. He had a critical pedagogical approach to leadership, teaching and student support, aspiring to an education that fosters self-awareness, helps students to question and challenge dominant oppressive discourses, and supports students' identity-formation as critically conscious social work professionals. He was extremely popular with students!
But Daryl was not your conventional scholar. He found joy in sharing his many non-academic passions with those around him. He followed Bristol City FC and Newcastle United FC and was a regular supporter at Ashton Gate Stadium. He had unparalleled enthusiasm for music, most notably The Smiths, and his DJ-ing skills brought hours of entertainment to many a party, including at his retirement fundraiser in 2017 through which he and his family raised funds for Penny Brohn Cancer Charity.
Anyone who crossed paths with Daryl would say that he was larger than life. His physical presence will be sorely missed by colleagues and friends at SPS, but his genuine passion for human rights and social justice, and the positive energy he brought to social work teaching, leadership and research, will live on through the many social work practitioners, educators and students who Daryl touched by his life.
Daryl is survived by his wife Tracey, his son Zak and his daughter Ede.