View all news
Launch of new neurodevelopmental and neurodiversity network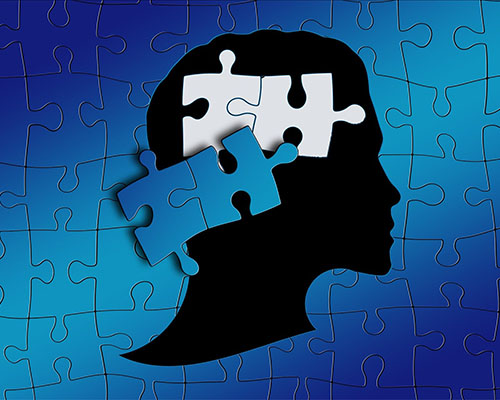 2 November 2020
A new regional network between the GW4 universities of Bath, Bristol, Cardiff and Exeter has launched which will focus on research into neurodiversity and conditions such as ADHD and autism. It will draw on world-leading expertise across GW4, including the MRC Integrative Epidemiology Unit at Bristol, the Wales Autism Research Centre at Cardiff, and Egenis research groups at Exeter. While supported by GW4 – a research alliance bringing together the four universities - the network hopes to generate engagement from other researchers, clinicians, the public, and third sector organisations from around the region.
The GW4 Neurodevelopmental Neurodiversity Network, led by Bath Psychologist, Dr Punit Shah, aims to bridge the gap between research and practice to improve how overlapping neurodevelopmental conditions are investigated and managed by researchers and clinicians.
The core team, known as the 'Central Hub', is made up of a highly interdisciplinary group of researchers, from geneticists to psychologists, as well as neurodivergent researchers, all working together to achieve a step-change in scientific understanding and support for neurodivergent people.
University of Bristol academics involved in the Hub include Dr Doretta Caramaschi and Professor Chris Jarrold. Alongside other Bristol researchers, including academics in the School of Education, they bring expertise in the genetic, cognitive, and educational issues around neurodiversity. The University of Bristol has hosted the Bristol Autism Research Group for a number of years. The University is also a sponsor of Venturers' Academy, a Bristol-based school for students with autistic spectrum conditions.
Dr Punit Shah, a Senior Lecturer in Psychology at the University of Bath, explains: "Neurodevelopmental conditions, like Autism and ADHD, are the costliest health conditions in the UK. There is loads of overlap between them, but they are usually researched and treated separately. Through this new network, we want to draw on latest research – such as our new article on attitudes to autism – helping to bridge these gaps to improve the lives of people with neurodevelopmental conditions. We'll work with a wide cross-section of stakeholders to make build momentum and help to deliver important results."
"Supporting Early Career Researchers is at the heart of this endeavour, whereby we will be focussing on attracting and training the next generation of experts on neurodevelopment and neurodiversity by including them in the network. We are, in fact, recruiting an exciting new PhD studentship on Understanding Mental Health in Neurodevelopmental Conditions, which will be split across the GW4 institutions."
Dr Lucy Livingston, an Early Career Researcher at the University of Cardiff, added: "Neuro-atypicalities have traditionally been viewed as medical 'conditions' but are also part of the natural spectrum of human psychology or 'neurodiversity'. Importantly, this approach to neurodivergence aims to appreciate the strengths of 'neurodivergent' people, which includes the likes of Richard Branson, Chris Packham, and Greta Thunberg, who have made some of the biggest contributions to our society in recent times.
"Equally, this sometimes causes tension as there can be highly successful neurodivergent people, but also parents who have children with severe neurodevelopmental issues requiring support. Doing good research and deriving evidence-based policy to help meet the needs of such a diverse group is a real challenge, and something we are well-placed to tackle in our interdisciplinary network."
Professor Jonathan Knight, Pro-Vice-Chancellor (Research) at the University of Bath and Chair of GW4 Board said: "Collaborative world class research is at the heart of GW4. We support and invest in our early career researchers and research communities. It is fantastic to see this network harness expertise and resources from across the alliance in order to help advance both science and society, and to deliver outputs not possible from a single institution."
The GW4 Neurodevelopmental Neurodiversity Network is one of GW4's most recent collaborative research communities, supported as part of the GW4 Generator Award 2020 Funding scheme - offering awards of up to £20K to support both existing communities and new communities looking to establish their networks.
To date the GW4 Alliance has invested over £2.9m in 93 collaborative research communities. In total these communities have generated over £46m in research income. This means that for every £1 GW4 spends on collaborative research communities, GW4 captures over £15 in external research awards. Plus, that figure is growing as communities develop and create more opportunities for further joint funding bids and new partnerships.
The network now wants more people to come forward and get involved in upcoming research and activities. To find out more and sign up to get more involved see https://www.neurodnetwork.com/ .
Next March (2021) Dr Punit Shah will deliver a Minerva Lecture at the University of Bath 'What is Neurodiversity, Really?'.
Further information
About the GW4 Alliance
The GW4 Alliance brings together four of the most research-intensive and innovative universities in the UK; the universities of Bath, Bristol, Cardiff and Exeter. From the creative arts to the physical sciences, GW4 combines world-leading scholarship, infrastructure and expertise.
GW4's collaborative research communities deliver outputs and outcomes not possible as a single institution and address major global, social and industrial challenges. To date the GW4 Alliance has invested over £2.9m in 93 collaborative research communities, which have generated over £46m in research income. This means that for every £1 GW4 spends on collaborative research communities, GW4 captures over £15 in external research awards. For more information, please the GW4 website: https://gw4.ac.uk/