View all news
Professor Norman to be awarded Eardley Holland Gold Medal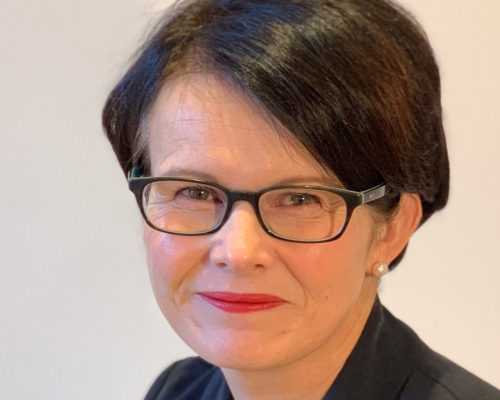 7 December 2020
Professor Jane Norman, Dean of Health Sciences, is the first woman to be awarded the Royal College of Obstetricians and Gynaecologists' prestigious Eardley Holland Gold Medal.
Professor Norman receives the medal, which is only awarded every five years, for her outstanding contribution to science, practice and the teaching of obstetricians and gynaecologists.
Her research has, both in the UK and internationally, focused on understanding the causes of preterm birth and stillbirth (including pregnancy stressors such as obesity) and developing and testing strategies to reduce the devastating effects of these conditions on women and their babies.
In Malawi and Zambia, Professor Norman and her team are training midwives and other healthcare professionals to scan expectant mothers so they can determine how many weeks pregnant they are, enabling them to support women during pregnancy and help to reduce the risks of stillbirth and preterm birth.
Professor Norman studied at the University of Edinburgh before continuing to work in Scotland. In 2014 she become Vice Principal of People and Culture at Edinburgh, before being appointed as Dean for the Faculty of Health Sciences at Bristol in 2019.
Professor Norman said: "I entered this field because to me it felt really important, you have a real ability to make a big difference to people's lives.
"As a clinical obstetrician, the thrill you feel being there at a birth never goes. It is really rewarding. With research, it's so exciting discovering things that no one else has discovered before. We're all putting tiny pieces of the jigsaw together but overall, it's really meaningful and purposeful that can have a positive effect on people's lives. I feel really proud and humbled to have been awarded the Eardley Holland Gold Medal and be in the same 'club' as the previous winners who are all people I really look up to."
Dr Edward Morris, President of the Royal College of Obstetricians and Gynaecologists, said: "We are delighted to award this prestigious medal to Professor Jane Norman for her outstanding contribution to science. Professor Norman has dedicated much of her research work to reducing the risk of stillbirths and preterm births – work that has been incredibly important in building a picture of how we can improve the outcomes for many women worldwide.
"What also really impressed us about Professor Norman is the work she does sharing her knowledge with the future generation of trainee obstetricians and gynaecologists."
Further information
About the RCOG and the Eardley Holland Gold Medal
The Royal College of Obstetricians and Gynaecologists is a medical charity that champions the provision of high quality women's healthcare in the UK and beyond. It is dedicated to encouraging the study and advancing the science and practice of obstetrics and gynaecology. It does this through postgraduate medical education and training and the publication of clinical guidelines and reports on aspects of the specialty and service provision.
Sir Eardley Holland was a Foundation Fellow of the College and President from 1943-46. In 1960 he entered into a trust deed with the College which established the Eardley Holland Gold Medal Trust, and appointed the College the sole trustee. Under the terms of the trust the College is to hold money transferred by the donor for the purpose of awarding in every fifth year a gold medal. The award was first made in 1960 and since that date is has been made quinquennially.