View all news
Bamber Glacier named for Bristol Professor on 200th anniversary of Antarctica's discovery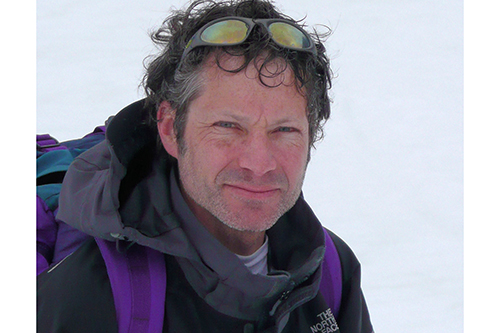 Press release issued: 3 December 2020
The Government of the British Antarctic Territory has marked the 200th anniversary of the discovery of the frozen continent with the announcement of 28 new place names in the Territory – one of which, the Bamber Glacier, is named for University of Bristol Professor, Jonathan Bamber.
2020 marks 200 years since the discovery of the Antarctic continent, following on from the discovery of the South Shetland Islands in 1819. The Government of the British Antarctic Territory specifically asked the UK Committee for Antarctic Place-Names during this year to consider names to celebrate scientists, explorers, logisticians and others who have made a significant contribution to the UK's scientific and exploration record in Antarctica.
The Bamber Glacier on Adelaide Island is about 9 km long and 2 km wide, flowing west from between Mount Reeves and the un-named mountains to the north. Jonathan Bamber, Professor of Physical Geography at University of Bristol, is among those who have contributed to our greater understanding of the continent, and who until now have not been honoured with a place name.
A specialist in the use of satellite altimetry to study the morphology and dynamics of ice sheets, Professor Bamber has spent more than three decades producing numerous data-sets and mapping out the surface and bedrock topography of the Antarctica ice sheet. His work has been used by thousands of scientists, explorers and the public, and his digital maps of Antarctica have been published on the front cover of prestigious scientific journals, Nature and Science, as well as in the National Geographic's Satellite Atlas of the World and The Times Millennium Atlas.
On learning the Bamber Glacier has been named for him, Professor Bamber said:
"This is a fantastic honour and comes as a complete surprise! I have been working on understanding and mapping Antarctica for many years and have produced data- sets that define the surface and bed properties of the ice sheet that covers the continent. However, I never imagined that part of this amazing and remote landscape would be named after me! The UK has a long and established record of pioneering research in Antarctica and I am very proud to be able to contribute to and continue that record."
More details about place naming and the Antarctic Place Names Committee can be found at: https://apc.antarctica.ac.uk/