View all news
Professor Eichhorn awarded Swinburne Medal by the Institute of Materials, Minerals and Mining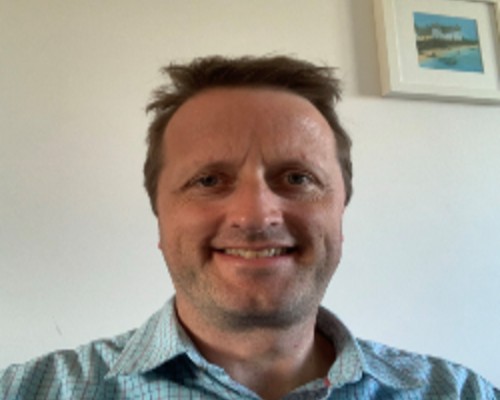 8 April 2020
Professor Stephen Eichhorn from the Bristol Composites Institute and the Department of Aerospace Engineering has received the Swinburne Medal and Prize from the Institute of Materials, Minerals and Mining.
This prize recognises an outstanding contribution to the advancement and knowledge of any field related to the science, engineering or technology of plastics.
Professor Eichhorn's work focuses on the science, engineering and technology of cellulosic materials. He has made contributions to our understanding of its physical properties and how these can be exploited in a variety of applications, including fibres, composites and functional materials.
First awarded in 1960, the Swinburne Medal and Prize commemorates the work of Sir James Swinburne (1858-1958), often called the "Father of British Plastics", who revolutionised the plastics industry throughout Europe with his introduction to the phenol-formaldehyde reaction and subsequent involvement in the Bakelite process.
The late Bristol Professor of Physics, Andrew Keller, also received the award in 1974.
Professor Eichhorn said: "I am delighted and honoured to win the award. Of course nobody wins awards on their own, and this is very much down to a talented group of students and researchers that have collaborated with me over the years. To receive this prestigious award, when it has previously been given to many big names in polymer science, is a real honour for me."
Professor Eichhorn will be presented with the award at a ceremony in London in December. He will also give the Swinburne lecture as part of the prize at a location agreed by the Institute.
You can read more on the Institute's 2020 awards webpage.
Further information
The Institute of Materials, Minerals and Mining (IOM3) is a major UK science and engineering institution whose activities promote and develop all aspects of the materials cycle, from exploration and extraction, through characterisation, processing and application, to product recycling and reuse. IOM3 supports professionals in materials, minerals and mining to better transition to a low-carbon, resource-efficient society.
IOM3 has a membership of over 18,000, and represents a combination of scientific, technical and human resources which links industry, government, education, research and the academic world. Individual members of the Institute come from a variety of backgrounds, from students to company chief executives.
Members qualify for different grades of membership, ranging from Affiliate to Fellow (FIMMM), depending on academic qualifications and professional experience. The professional development programme run by the Institute helps contribute to members' career enhancement towards senior grades of membership and professional registration such as Chartered Engineer (CEng). The Institute also embraces membership of companies and of schools within its Industry Affiliate and Schools Affiliate schemes. The Institute presents a range of Awards, Medals and Prizes to recognise personal achievement, for published work and for contributions to the profession.