View all news
Herbert John Adler, 1943-2020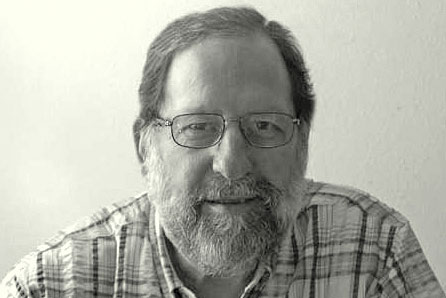 27 April 2020
Herbert John Adler, Lecturer in the Drama Department between 1969 and 1999, sadly passed away of Covid-19 in March 2020. His colleague Simon Jones offers this remembrance.
A graduate of Drama from Manchester University, John gained his first experience of the profession working as theatre manager at the New Vic, Stoke on Trent. His tenure coincided in the late '60s with a particularly dynamic period of creativity in this recently converted cinema building, resulting in groundbreaking documentary theatre and social-realist comedies in the then experimental setting of theatre-in-the-round.
In 1969, John began working at the University of Bristol as Lecturer in the Department of Drama, then led by its founder, Professor Glynne Wickham. He remained a lecturer for 30 years until 1999. As an academic, John was interested in Shakespeare and his contemporaries, techniques of actor training and American drama and modern British playwriting. He was also a tutor for many cohorts of students during the '70s and '80s.
By the end of the '80s, John had started to focus more on the public-facing role of the Department of Drama, to become the Wickham Theatre's manager. In this role, he was instrumental in developing and sustaining a lively programme of visiting professional companies who represented the best and most cutting-edge of touring theatre in the '80s and '90s, including companies such as Hull Truck Theatre, Red Shift, Forced Entertainment and DV8 Physical Theatre, as well as performances all around Bristol.
Alongside this, he supported the wide array of theatre and performance work presented by the students, both as part of their study and extra-curricular. He was adept at marketing and managing front of house for varied productions, such as Shakespeare, Ibsen, Lorca, experimental dance theatre and new writing. Not only did he instill a professional approach in students towards promotion and marketing the front-of-house experience for audiences, but he also became an expert photographic documentor of their performances. It is thanks to John's skillful photography that the Theatre Collection now holds a unique and extensive visual record of student productions from the Department.
In addition to John's stewardship of the Wickham Theatre's public performances, he also organized touring visual-art exhibitions in the theatre foyer. These were open to the public during the day and further ensured that the Department achieved a high visibility and reputation in Bristol's cultural life.
Finally, John supported academics in their research, such as Günter Berghaus' Theatre in Exile conference, as well as organising two international festivals of Czech and Japanese theatre during the '80s, collaborating with Professor George Brandt. Years later, after George's death and John had left the Department, he honoured George's memory by inaugurating and organizing the funding for the annual series of Brandt Lectures. John's intention was to establish a prestigious annual lecture on the history and practice of film, which George had introduced to the Department at the start of the '60s, to complement the annual Wickham Lecture's focus on theatre.
It was this inclusive, generous and sophisticated understanding and care for communities of artists and audiences that John carried forward after leaving the University in 1999. Alongside pursuing a career as a book publisher and graphic designer, his volunteer work in the community was an increasingly significant part of his life, becoming a key figure in the Jewish community by serving as the president of Bristol's Hebrew Congregation.
He will be greatly missed by his colleagues and friends.