View all news
Subjects at the University of Bristol are world-class, new league table confirms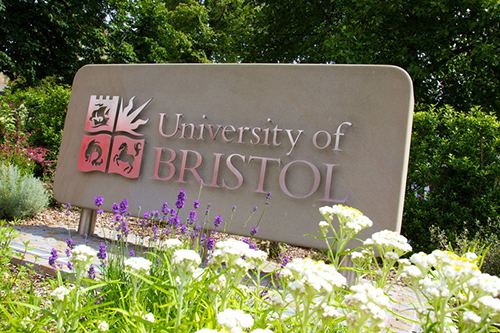 Press release issued: 26 June 2019
Research and teaching in key areas at the University of Bristol is among the best in the world, according to a new international league table.
Shanghai Ranking's Global Ranking of Academic Subjects (GRAS) 2019 highlights the world's top universities in a range of popular subject areas.
It confirms that 19 subjects at the University of Bristol are highly rated within the world's top 100, with nine of these featuring in the top 50.
Most notably, the field of Public Health is ranked 2nd in the UK, 3rd in Europe and 8th globally. This is a rise of three places from 11th last year.
Water Resources* is 1st in the UK and 11th in the world; Earth Sciences is 2nd in the UK and 16th in the world; Geography has risen 20 places to 17th in the world; while Aerospace Engineering has risen nine places to 37th.
The rankings analyse 4,000 universities and look at a collection of indicators, including measures of research productivity, research quality, extent of international collaboration, research with top quality, and the highest academic recognitions.
Bristol has been ranked in 41 subjects across the subjects analysed by the rankings: natural sciences, engineering, life sciences, medical sciences, and social sciences.
Nine of its subjects are within the top 50 alongside other leading universities such as Princeton, Massachusetts Institute of Technology, Harvard, Oxford, Cambridge, Nanyang Technological University, Delft and Sydney.
In addition to Public Health, other subjects in the top 50 include:
Water Resources* – 11th in the world and 1st in the UK
Earth Sciences – 16th in the world and 2nd in the UK
Geography – 17th in the world and 7th in the UK
Aerospace Engineering – 37th in the world and 4th in the UK
Instruments Science and Technology – 41st in the world and 2nd in the UK
Statistics – 45th in the world and 7th in the UK
Veterinary Sciences – 48th in the world and 6th in the UK
Public Administration – 49th in the world and 8th in the UK
Professor Hugh Brady, Vice-Chancellor and President of the University of Bristol, said: "It's always fantastic to see our research acknowledged in these international rankings. For 19 subjects to be ranked in the top 100 worldwide cements our position as one of the world's leading research-intensive universities.
"Such success across the board is testament to the terrific hard work, academic brilliance and commitment of all our staff."
Shanghai Ranking has been publishing the Academic Ranking of World Universities (ARWU) by academic subjects since 2009 and is considered one of the leading international league tables.
The University of Bristol was ranked 8th in the UK and 74th in the world last year according to the ARWU. The recent QS World University Rankings 2020 placed Bristol at 9th in the UK and 49th in the world.