View all news
Prestigious award for Bristol scientist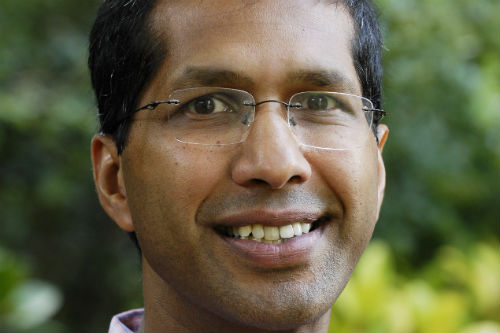 Press release issued: 10 January 2019
A University of Bristol academic has been recognised for his work in the field of synthetic chemistry after being awarded the prestigious Yamada-Koga Prize 2019 from the University of Tokyo.
Professor Varinder Aggarwal from the University's School of Chemistry is the 25th recipient of the prize which is awarded annually to a scientist whose research has had a major impact in the fields of synthesis and the function of optically active compounds.
He said: "It is a tremendous honour to have been selected and great honour now to be a member of family containing many of my scientific heroes in the field.
"We work in the field of organic synthesis - making complex molecules that exist in nature and analogues that do not, but without using nature's complex machinery to do so.
"We use small-molecule catalysts and reagents to control whether we generate left or right-handed molecules and then piece them together, like Lego bricks, to create complex structures with desirable characteristics which maybe anything from anti-bacterial to anti-cancer compounds."
Professor Aggarwal's research interests also include the development of new catalytic processes for asymmetric synthesis, chiral carbenoids and their use and subsequent applications in catalysis and synthesis, the development of new methodology and its applications in synthesis and total synthesis of biologically important targets.
The late Professor Shun-ichi Yamada greatly contributed to the field of organic chemistry, especially in the synthesis of optically active compounds.
To commemorate Professor Yamada's work, the Yamada Prize was founded in 1995. Since 2005, the Yamada Prize has been changed to Yamada-Koga Prize to reference Professor Kenji Koga, one of the founders of the prize, who passed away in 2004.
Professor Emma Raven, Head of the School of Chemistry at Bristol, said: "Congratulations to Varinder on this fantastic achievement. Bristol is leading the way nationally and internationally in the field of synthetic chemistry and it's great that we've been recognised with such a high-profile award."