View all news
New support for partnerships and strategic relationships launched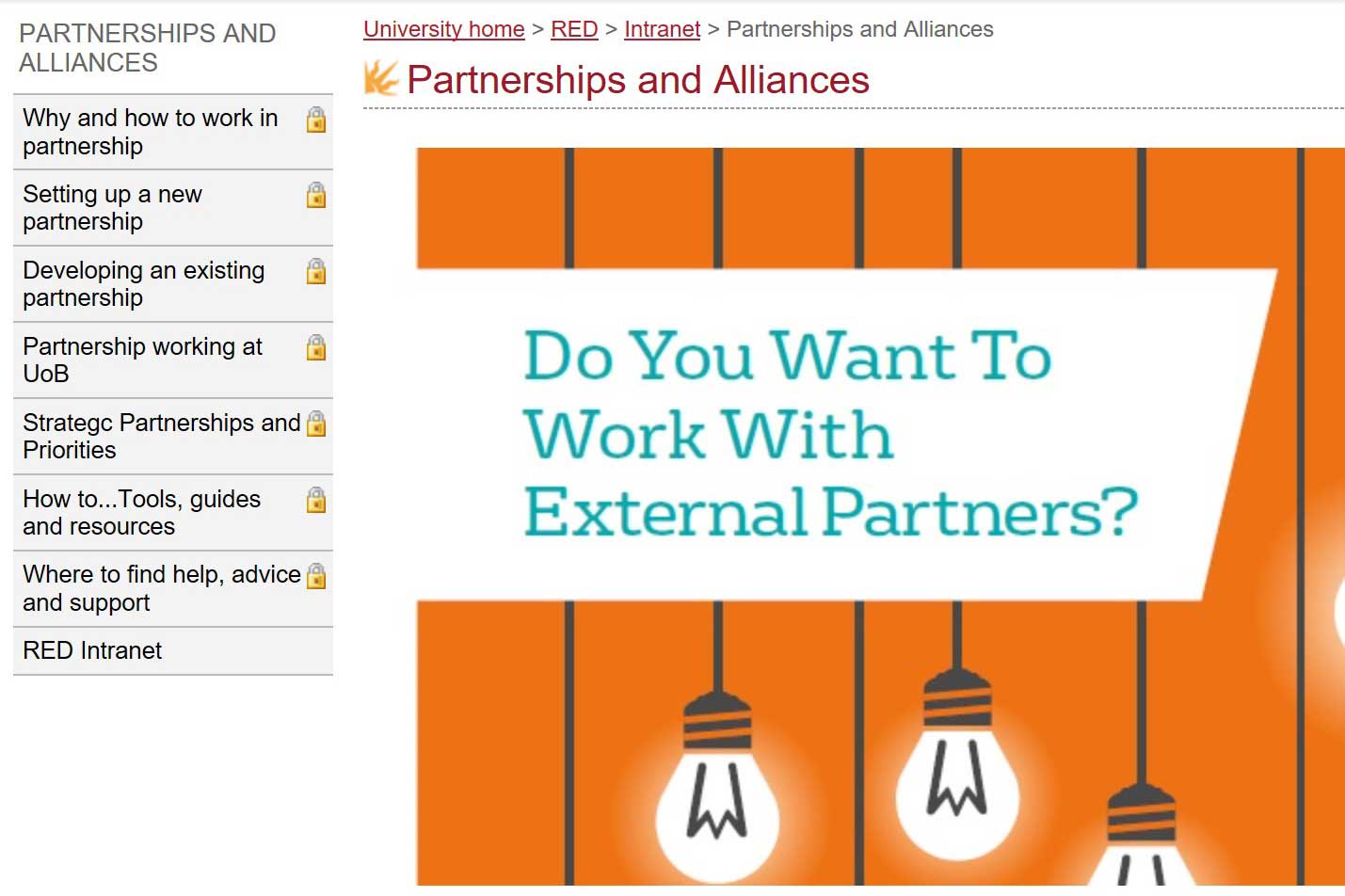 7 January 2019
As part of the University's commitment to increase support for collaborative working, partnerships and engagement, the Research and Enterprise Development (RED) division is bringing together Partnerships and Programmes into a single team.
This team will combine the current Programme Management group with the recently formed Partnerships and Alliances team to provide integrated support for the University's major Research and Enterprise programmes and partnerships. The single team is part of a continuous improvement activity led by the Pro Vice-Chancellor for Research and Enterprise and the Director of Strategic Alliances. In addition to providing greater visibility within the institution the team will provide more comprehensive support for opportunities such as the Industrial Strategy Challenge Fund (ISCF) and Temple Quarter Enterprise Campus (TQEC) which necessarily involve many of the University's strategic partners.
The revised team will continue to provide support for all major research and innovation-related programmes at Bristol as well as partner relationship management in support of these. It will also provide support for all forms of external engager/business enquiry, support for the development and scaling up of major partnerships, and key account management for the University's portfolio of strategic relationships.
For partnership working, the team reports to the Strategic Alliances Review Board (SARB) which has representation from all Bristol faculties and key professional services divisions. While led from RED, the team has a broader remit than just Research and Enterprise and will work with other colleagues to incorporate teaching, undergraduate engagement and graduate recruitment into the University's partnerships and strategic relationships. The team will work collaboratively with all faculties to provide a co-ordinated and integrated service.
As part of ongoing activities the team has launched the Partnerships and Alliances portal. This is a one-stop shop to support all academics and professional service staff with partnership working. The portal is managed by the team and will be continuously updated to provide sector-leading best practice support for all staff at Bristol.
In accordance with the mission to support all academics and professional services staff at Bristol with collaboration, engagement and partnership working, the Partnership Engagement Funding (PEF) process is also being relaunched. This is a lightweight application process for securing funding to support the development of new or existing partnerships. Values typically range from £200 to £500 to support travel, entertaining, an event or marketing material.
Professor Nishan Canagarajah, Pro-Vice Chancellor Research and Enterprise, said: "Our long-term aspiration is to position the University as the 'partner of choice', and to enable all Bristol staff and our partners, whether large or small, commercial or not-for-profit, to realise the maximum benefit from collaborative working."
Professor Ben Hicks, Director Strategic Alliances, said: "These announcements and the new resources are a direct result of the workshops and feedback from colleagues across the University. We will be working closely with all faculties next year to further improve support and to develop and maximise the value from our portfolio of strategic relationships."