View all news
£1.3 million funding boost to bridge gap between research and society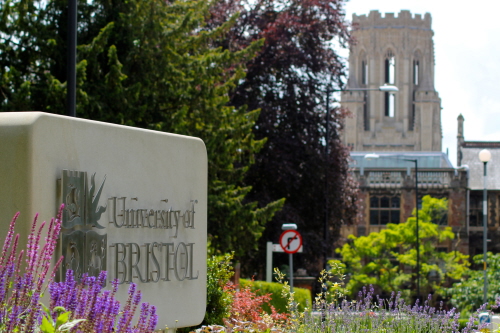 Press release issued: 31 January 2019
Organisations and companies will be able to benefit from a £1.3 million grant awarded to the University of Bristol, to ensure university research can bring maximum benefits to society.
The Impact Accelerator Account (IAA) grant from the Economic and Social Research Council (ESRC) is a four-year fund for new projects that bring together researchers and organisations to develop positive improvements or changes stemming from the University's social science research.
Organisations of all sizes are encouraged to approach the University's Business and Partnerships team with ideas which might benefit from academic input and expertise. Partners may include businesses, public sector bodies or NGOs, in the UK and internationally.
This is the second time Bristol's Impact Development team has won an ESRC IAA. The first grant supported over 100 projects from 2014 to 2019 thanks to £1.5 million funding.
Partners have included both new and established businesses, social enterprises, and charities, as well as local, national and international governments.
This second IAA also offers a wide variety of funding opportunities, from travel awards through to full-scale secondments and knowledge exchange placements.
Examples of successful partnerships include working with:
Research findings have been used to support both practitioners and policy makers, for example:
A total of £27 million has been awarded to research organisations across the UK by the ESRC through its Impact Accelerator Account (IAA), to help social scientists collaborate with businesses, policy makers and civil society, and research to make a positive contribution to society and the economy.
Professor Nishan Canagarajah, Pro-Vice Chancellor Research and Enterprise at the University of Bristol, said: "The University of Bristol is delighted to receive another four years of funding from the ESRC to work hand-in-hand with partners to maximise the impact of the University's research.
"Working in collaboration, Bristol's social science researchers can tackle the challenges and opportunities that face our economy and society."
The IAA funding is open to all social science projects that focus on impact and is not restricted to those projects that have had previous ESRC funding.
Professor Jennifer Rubin, Executive Chair of ESRC, said: "This next generation of IAA funding will enable research organisations to build the capacity, capability and opportunity for social scientists to play their part in ensuring the UK's world leading research is brought to bear on the pressing social and economic challenges and opportunities we face."
For more information, please contact Eloise Meller or Nikki Hicks or call 0117 42 84212.
Further information
About the Impact Accelerator Account (IAA)
IAAs are block awards made to research organisations to speed up the impact of research. Research organisations can make decisions about how to invest their IAA funding based on their individual needs and strategies, responding flexibly and creatively to opportunities for social scientists and potential research users to collaborate and share knowledge. ESRC IAAs create opportunities for the social sciences to work with other disciplines and proactively engage across their institution to build networks and leverage funding vital for sustainability of knowledge exchange and impact.
The awards continue to focus on building capacity, skills and culture around knowledge exchange within research organisations, as well as strengthening engagement opportunities with research users, including at an early stage and in innovative ways. IAAs are also intended to enable organisations to focus on longer term sustainability of knowledge exchange and impact support, and to help improve plans for supporting impact included within new research projects.