View all news
Bristol named fifth most healthy university in new survey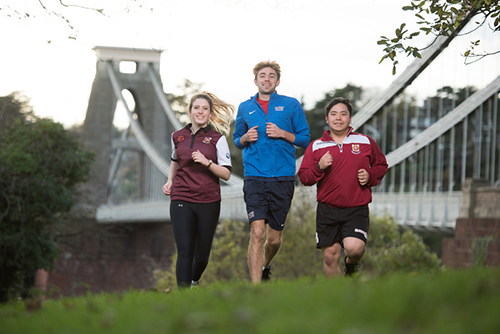 Press release issued: 9 January 2019
With New Year's resolutions in full swing, students at the University of Bristol can rest assured that they're studying at one of the country's healthiest universities.
Bristol has been ranked fifth in a new survey which assessed 28 universities on how they support healthy lifestyles, such as the cost of a gym membership and number of yoga classes.
Student accommodation search engine MyStudentHalls, which compiled the rankings, also looked at the number of meditation classes, mindfulness resources and societies for tee-total students.
Bristol scored 17 points out of a possible 26 and is described as accommodating 'everyone with a wide variety of health and wellbeing options - befitting of its standing as one of the country's most popular universities'.
It singles out the efforts of Bristol SU through its Wellbeing Network, which plays an active role in keeping students happy and healthy, as well as its 'Mind Your Head' campaign.
The survey said: "And when it comes to fitness, the University of Bristol has a huge range of options available. Those looking to unwind and destress should look no further than the university's Yoga Society, which the SU website describes as, 'one of the most successful Yoga Societies in the country'. With classes running twice a week, there's ample opportunity to get involved.
"Elsewhere, whether you love walking and adventuring with the Break-away Bristol society, or more traditional sports such as Rugby, Football and Cricket, Bristol is a happy home for all students - regardless of interests or preferences."