View all news
The University celebrates the Chinese Year of the Pig!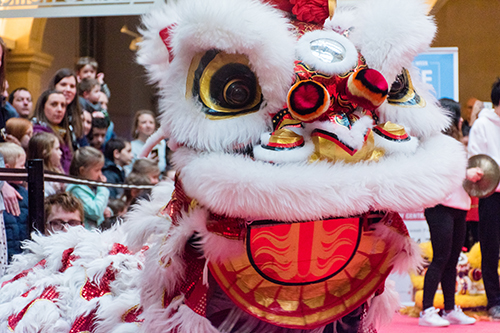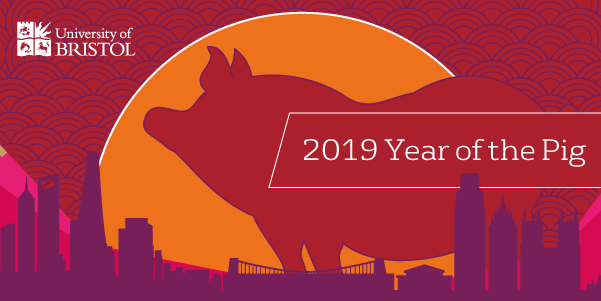 1 February 2019
There are a variety of performances, workshops and craft activities planned this weekend to celebrate the start of the Lunar New Year!
Based on the traditional Chinese calendar this year observes the year of the pig, which offcially starts on the 5th February (with New Years Eve on the 4th February) and ends on the 24th January 2020.
To mark the start of the Chinese Festival, also known as the Spring Festival, the University of Bristol is sponsoring Bristol Museum & Art Gallery who will be hosting a variety of activities for the public on Saturday 2nd and Sunday 3rd February.
There will be a range of performances, including classical and contemporary Chinese dancing, music and martial arts.
The University of Bristol's Lion Dance Troupe will be performing an authentic lion dance and the University of Bristol's Chinese Society will be singing, accompanied by live music.
The Bristol Museum & Art Gallery will also be holding craft workshops and activities including games, paper-folding, calligraphy and chess.
Other events include an opportunity to learn about Chinese medicinal plants with the University's botanic and Chinese medical garden and a insight into Chinese history with a display from the Historical Photographs of China project.
Visit the programme of events for more information.
The University will be celebrating with a spectacular Chinese Spring Gala (in English and Mandarin) on Sunday 4th February which includes a variety performance and Chinese food market. The event, open to students and staff, has now sold out due to popular demand!
The Gala is organised by the University of Bristol Chinese Students and Scholars Association in collaboration with the Chinese Society and support from Bristol Students' Union and the Global Lounge team.
In Chinese culture the pig is a symbol of wealth and it is said that men born in the year of the pig are likely to be optimistic and gentle and women are likely to be easy-going and prosperous.