View all news
International collaborative projects win funding to tackle major health challenges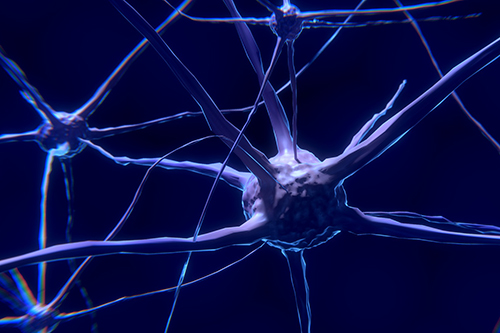 21 August 2019
Developing drugs to treat cancer and how sleep can support a healthy memory are two international collaborative projects led by academics at the University of Bristol that have been awarded major funding by the UK Research and Innovation's (UKRI) Fund for International Collaboration.
The funding announcement is part of the first wave of Fund for International Collaboration programmes, revealed earlier this year, and was announced last week [Friday 9 August]. Two of the ten funded projects have been awarded to Bristol researchers, who will collaborate with their colleagues in Japan to tackle major health challenges. The ten projects are being supported with £4.7 million of funding, delivered by UKRI and match-funded financially and in-kind by the Japan Society for the Promotion of Science (JSPS).
The first project 'Memory dynamics: the cellular architecture of systems memory', awarded UKRI funding of £411,000, will be led by Professor Matt Jones, a neurophysiologist specialising in neuronal networks in cognition and disease, and Director of Bristol Neuroscience, together with Thomas McHugh at RIKEN.
The project aims to solve the mystery of how sleep supports a healthy memory, by deciphering how engram neurons – the groups of neurons involved in learning specific memories – learn, process and remember new information. Answering these questions will improve our understanding of how the brain works and could lead to new treatments for illnesses such as dementia, depression and schizophrenia.
The second project 'Functional interplay of ciliary trafficking complexes and motor proteins', was awarded UKRI funding of £460,000, and will be led by David Stephens, Professor of Cell Biology in the School of Biochemistry, in collaboration with Professor Kazuhisa Nakayama at Kyoto University.
Cilia – microscopic, hair-like structures that extend from the surface of cells – are essential for human and animal development and are important in the formation and maintenance of bone, kidney function, signalling in the brain and many more body functions. This fundamental bioscience project aims to provide a fuller understanding of their structure and function, which is relevant in a wide range of fields such as the development of medicines to target common cancers.
Andrea Leadsom, Business Secretary, said:"The UK has a well-earned reputation for world-class research and innovation. Programmes like the Fund for International Collaboration have put us at the forefront of a global network of academic and business partnerships tackling some of humanity's greatest challenges, from the impact of climate change to critical health issues.
"As we prepare to leave the EU on 31 October, each of these projects reflect our wholehearted commitment to continuing our track record of driving forward international collaborations in science and research and making the UK a science superpower. These ground-breaking initiatives will not only help tackle major issues, including the spread of infectious diseases, they will create jobs and drive economic growth across the UK."
Professor Sir Mark Walport, Chief Executive of the UK Research and Innovation, added: "The partnerships announced highlight the importance of international collaboration in addressing major global research questions.
"The Fund for International Collaboration will ensure that UK researchers and innovators are at the forefront of global efforts to tackle these challenges, delivering benefits that will be felt here in the UK and throughout the world."
The Fund for International Collaboration aims to enhance the UK's excellence in research and innovation through global engagement, forging new bilateral and multilateral research and innovation programmes with global partners.

Further information
UK Research and Innovation works in partnership with universities, research organisations, businesses, charities, and government to create the best possible environment for research and innovation to flourish. We aim to maximise the contribution of each of our component parts, working individually and collectively. We work with our many partners to benefit everyone through knowledge, talent and ideas.
Operating across the whole of the UK with a combined budget of more than £7 billion, UK Research and Innovation brings together the Arts and Humanities Research Council; Biotechnology and Biological Sciences Research Council; Engineering and Physical Sciences Research Council; Economic and Social Research Council; Innovate UK; Medical Research Council; Natural Environment Research Council; Research England; and Science and Technology Facilities Council.