View all news
Professor of Modern Italian History awarded Serena Medal from The British Academy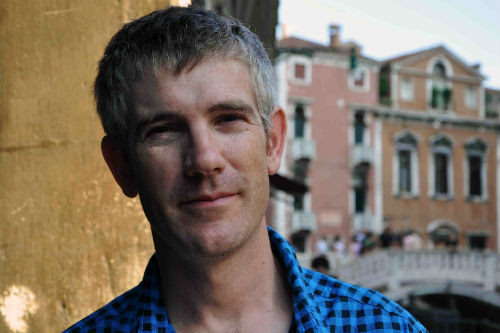 Press release issued: 30 August 2019
Bristol's Professor of Modern Italian History, John Foot, has been awarded the prestigious Serena Medal from The British Academy for his wide-ranging series of books on Italian history and culture.
The Serena Medal is awarded annually for eminent services towards the furtherance of the study of Italian history, philosophy or music, literature, art, or economics. It was endowed by Arthur Serena after Great Britain's alliance with Italy in the First World War. The medal was first awarded in 1920.
Professor Foot, who is based at the University of Bristol's Department of Italian is the author of seven books on Italian history and culture, including: Milan since the Miracle. City, Culture and Identity (1991), Calcio. A History of Italian Football (2006), Italy's Divided Memory (2010), The Man Who Closed the Asylums: Franco Basaglia and the Revolution in Mental Health Care(2015) and The Archipelago. Italy since 1945 (2018).
He is Fellow of the Royal Historical Society and has been visiting fellow at the Australian Catholic University and La Sapienza University in Rome.
His books are translated into Italian and other languages. He co-edited the journal Modern Italy from 2010-2014. He is currently a Leverhulme Major Research Fellow working on the history of Italian fascism.
Professor Foot said: "I am delighted and proud to have won the Serena Medal for 2019. It is incredible to be in such exalted company and I am particularly pleased that it has been awarded for the range of my work, from football to psychiatry to memory to cycling."