View all news
Advanced Chemistry Summer School for students from Jilin University in China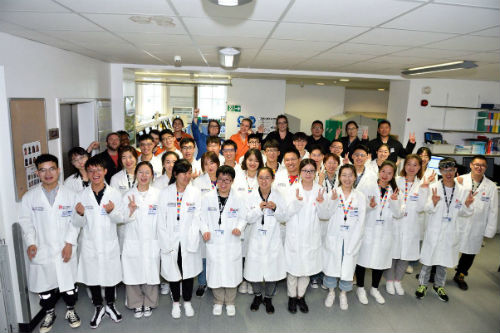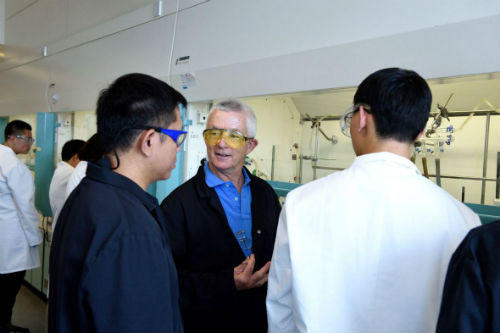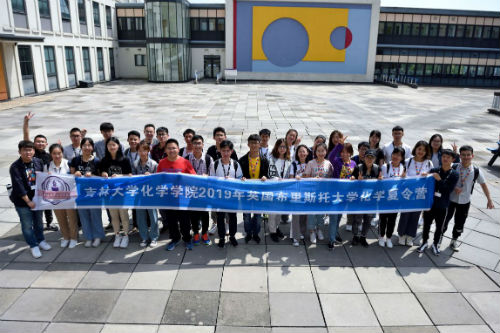 Press release issued: 28 August 2019
The University of Bristol's School of Chemistry has welcomed staff and students from Jilin University (JLU) in China as part of a long-standing relationship between the two institutions.
The inaugural Advanced Chemistry Summer School ran across three weeks and was structured to enable students to integrate English language learning (designed and delivered by Bristol's Centre for Academic Language and Development) at the same time as honing their laboratory skills.
Students mixed with Bristol undergraduates and postgraduates, both in the laboratories and through a programme of social events and learned more about the programmes and research offered at Bristol.
The summer school builds on existing links established by Professor Charl Faul through the Bristol Centre for Functional Nanomaterials, an EPSRC Centre for Doctoral Training across the Schools of Physics and Chemistry.
He said: "The programme has proven to be a huge success owing to the careful planning, preparation and hard work of JLU and Bristol colleagues (in the classroom and laboratory).
"The students were kept very busy but had an opportunity to also visit London, Bath and the Cotswolds as well as going to the world-famous Balloon Fiesta."
A Bristol delegation involving Vice-Chancellor and President Hugh Brady and colleagues representing a range of academic disciplines and the International Office visited Jilin University in November 2017.
This prompted discussions that explored topics of mutual interest involving research, student and staff exchanges.
Recognising mutual overlap and strengths in research and education in the chemical sciences, a large delegation of 15 staff and students from Jilin's College of Chemistry visited Bristol in October 2018.
These interactions, in addition to further collaborative research activities, initiated discussions to launch a laboratory-based Advanced Chemistry Summer School using the world class facilities that Bristol ChemLabS offer, as well as a new 2+2 undergraduate programme to start in September 2019.