View all news
Special birthday composition to get its world premiere at BBC Proms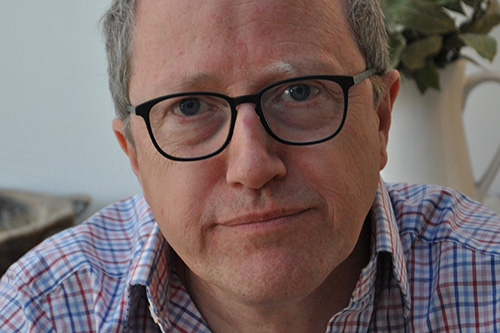 Press release issued: 12 August 2019
A new piece from the University of Bristol's Professor John Pickard will feature in a world premiere performance at a special BBC Proms event in the Royal Albert Hall tomorrow night [13 August].
Professor Pickard has written the Finale to 'Pictured Within: Birthday Variations for M.C.B' – a new set of variations commissioned by the BBC to celebrate the 60th birthday of esteemed conductor Martin Brabbins.
Inspired by Elgar's Enigma Variations, which famously portray 14 of his friends and family in fond musical portraits, Brabbins asked 14 leading contemporary composers to depict him, each in their own unique way. As a modern-day 'enigma', a 15th composer, who wrote the Theme, remains anonymous.
Brabbins, who is currently Music Director of the English National Opera and a popular figure at the BBC Proms, will conduct the BBC Scottish Symphony Orchestra for the performance in Prom 35.
Professor Pickard, Professor of Composition and Applied Musicology, said: "Although I have had other works performed at the Proms in the past, this one is particularly exciting because it is a world premiere and it is in the company of pieces by 14 composer colleagues.
"Martyn and I have been friends for over 30 years and have worked together on many occasions, so it is a particular pleasure to have been asked to write the Finale to the whole work. At the moment, we don't yet know how the whole thing will work out, but, with the structure of the Elgar original to guide us, I think it has a good chance of hanging together successfully."
The concert will be broadcast live on BBC Radio 3 at 7pm and will be shown on BBC Four on 8 September. Further performances will be given in Glasgow and Antwerp in the autumn.