View all news
£4.9 million makeover transforms sports centre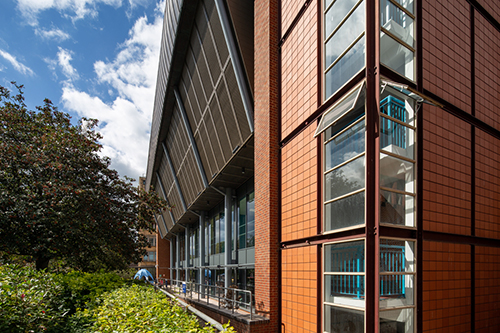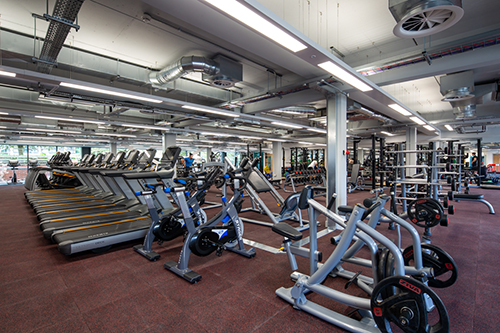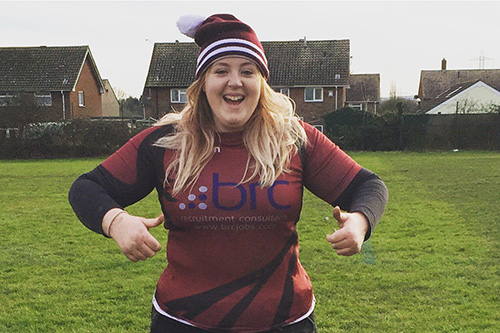 Press release issued: 10 October 2018
The first phase of the University of Bristol's transformation of its Clifton campus is being unveiled today [10 October] with the official reopening of its Indoor Sports Centre, which has undergone a £4.9 million makeover.
The building on Tyndall Avenue has been reconfigured to make it more welcoming and user-friendly, with increased capacity to offer more activities for students, staff and the public.
Not only does the new-look sports centre have a more modern façade and new-look reception area, it also boasts:
New state-of-the art equipment
A third more gym space with 180 stations
Additional membership capacity, from 4,750 to 5,950
An additional studio for fitness classes
Increased number of classes from 70 to over 100 per week
New male, female and gender-neutral changing rooms on the ground floor
New quick-access UCard gates
A 90-minute mass participation fancy-dress exercise class will kick-start the opening celebrations from 10.30am, followed by a workshop with London-based print artist Fandangoe Kid to explore how belonging and physical activity can support better mental health. Wellbeing advisors will be on hand with advice and information about where to get support.
The refurbishment of the Indoor Sports Centre is part of the University's 'Campus Heart' programme to transform the services and buildings on and around Tyndall Avenue, creating opportunities for staff, students and the local community to come together.
Matt Birch, Director of Sport, Exercise and Health, said: "Staff and students alike told us they wanted a bigger and better gym, increased class capacity, improved changing facilities and faster access.
"I am really proud that the sports centre is at the forefront of the positive changes in Campus Heart, building our community of students and staff right in the centre of our university.
"The design is centred around inclusivity – there are new big glass panes because we want to be visible, reach out and invite people in. Our message is 'We Are Bristol' and if you are interested in getting fitter and looking after your mental health, sign up to a new class, join a club or take out a membership and we're sure that you'll meet like-minded people and have fun."
The official opening coincides with World Mental Health Day and students have been sharing their experiences of how exercise has helped to improve their wellbeing.
Bethany's story
Bethany Hickton, a 25-year-old third year PhD student, slipped and fell down a flight of steps in between lectures two years ago.
She badly fractured her spine and had to spend 16 weeks in a spinal brace. A few months after the fall, she was also diagnosed with clinical depression.
Bethany, who's studying aerospace engineering and cellular and molecular medicine, said: "I'd always been a very hard worker throughout my undergrad and since my A-levels. I never stopped, so having to take that time gave me a lot of anxiety.
"I got PTSD (Post Traumatic Stress Disorder) coming back on to campus, because that's where I'd hurt myself. Having to take that time out physically really had an impact on me mentally."
After her fall and her diagnosis, the counselling service told her about Healthy Minds – a university programme which focuses on how exercise can improve wellbeing.
Bethany didn't come from a sporting background, and says she'd never have thought of trying sports on her own.
She said: "It was all about body confidence and having fun. Pete Burrows, a coordinator with the Healthy Minds team, got me to lift weights and, out of nowhere, I was good at it. It was such a joyous moment.
"I can deadlift 80 kilograms, I can walk straight into the weights section of the gym, which used to be full of just guys, in my glittery pink sneakers and I can out-lift lots of them. I now judge my body on what it can do, not what it looks like."
Not only does Bethany lift weights but she now plays in the women's rugby team as a forward in the scrum.
She also works as a student support development coach, mentoring people on the Healthy Minds programme.