View all news
Which factors are linked with wellbeing and medication adherence in young adults with kidney failure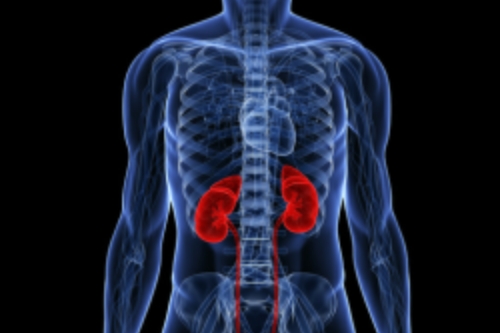 Press release issued: 16 October 2018
A new study led by the University of Bristol has evaluated important aspects of psychological health in young adults with kidney failure. The findings, which appear in an upcoming issue of the Clinical Journal of the American Society of Nephrology (CJASN), point to the need for additional efforts to address the wellbeing of these patients.
In addition to affecting their physical health, kidney failure affects the psychosocial health of young people. With this in mind, Dr Alexander Hamilton from the University of Bristol and colleagues conducted a study to determine which factors influence mental wellbeing and medication adherence in young adults who have received a kidney transplant or are undergoing dialysis.
After analysing data from the UK Renal Registry and online surveys completed by 417 young adults in the UK with transplants and 173 on dialysis, the investigators found that wellbeing was positively associated with extraversion, openness, independence, and social support, and negatively associated with neuroticism, negative body image, stigma, psychological morbidity, and dialysis. Higher medication adherence was associated with living with parents, conscientiousness, physician access satisfaction, patient activation, age, and male sex, and lower adherence with comorbidity, dialysis, education, ethnicity, and psychological morbidity.
Dr Hamilton, Honorary Research Fellow in the Bristol Medical School, said: "Worse outcomes for mental wellbeing and medication adherence were both associated with psychological morbidity and dialysis treatment, whereas social support and living with parents were associated with better outcomes. These findings are important because mental health problems appear under-recognized and may be treatable.
"Our results suggest a possible role for routine measurement of psychological health in young people, to avoid missing opportunities to identify and improve mental health. This could help identify those at higher risk of poor outcomes for close monitoring, greater psychosocial support, or targeted interventions."
Dr Hamilton added that there has been much focus both on programs to improve the transition from pediatric to adult care for kidney failure patients.
He said "It is vital to understand which factors influence wellbeing and medication adherence, because by defining these we can seek interventions to improve areas of deficit. These areas really matter to patients."
Paper:
'Associations with Wellbeing and Medication Adherence in Young Adults Receiving Kidney Replacement Therapy' by Alexander James Hamilton, Fergus J. Caskey, Anna Casula, Carol D. Inward and Yoav Ben-Shlomo in Clinical Journal of the American Society of Nephrology (CJASN)
Further information
Study co-authors include Fergus Caskey, MD, Anna Casula, PhD, Carol Inward, MD, Yoav Ben-Shlomo, MD, PhD.
The study was funded by Kidney Care UK and Kidney Research UK.
The following perspectives will appear online at: http://cjasn.asnjournals.org/
The Caregiver Perspective: "Treatment Adherence in Young Adults Receiving Renal Replacement Therapy: A Caregiver Perspective"
The Patient Perspective: "Treatment Adherence in Young Adults Receiving Renal Replacement Therapy: A Patient Perspective"
About the American Society of Nephrology (ASN)
Since 1966, ASN has been leading the fight to prevent, treat, and cure kidney diseases throughout the world by educating health professionals and scientists, advancing research and innovation, communicating new knowledge, and advocating for the highest quality care for patients. ASN has more than 18,000 members representing 124 countries. For more information, please visit www.asn-online.org or contact the society at 202-640-4660.