View all news
GW4 Alliance announces award for Doctoral Training Programme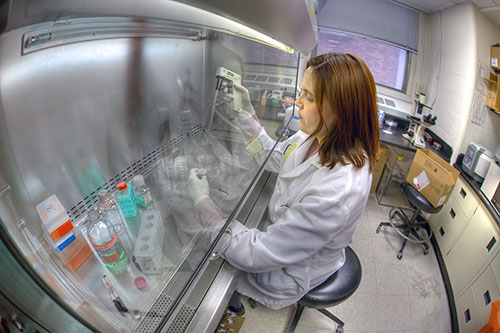 29 October 2018
The GW4+ consortium, of which the University of Bristol is a member, has been awarded a 5-year Doctoral Training Programme from the Natural Environment Research Council.
The new Doctoral Training Partnership (DTP) will offer an exciting programme of training and careers development for PhD researchers across the whole spectrum of Earth, Environmental and Life Sciences. The DTP will continue the successful partnership between the Universities of Bath, Bristol, and Exeter, Cardiff University and five research organisations (British Antarctic Survey, British Geological Survey, Centre for Ecology & Hydrology, Natural History Museum, and Plymouth Marine Laboratory). The consortium also benefits from strong interactions with more than 20 collaborative partners representing a range of charity, industrial, and government end-users of research in the UK and overseas. We work together to develop innovative research projects, host internships for PhD researchers and help deliver an ambitious training and careers development programme.
"We are delighted to receive this award from the Natural Environment Research Council for doctoral students in these important areas," said Professor Nishan Canagarajah, Pro-Vice Chancellor for Research at the University of Bristol. "It will help us to continue to support high calibre research students providing them with innovative training and career development to develop the necessary skills and experience to maximise the impact of their research."
Further information
For further information, visit the GW4 website. Applications for studentships starting in September 2019 are open and are available on the website.