View all news
Dame Parveen Kumar to give Elizabeth Blackwell Annual Public Lecture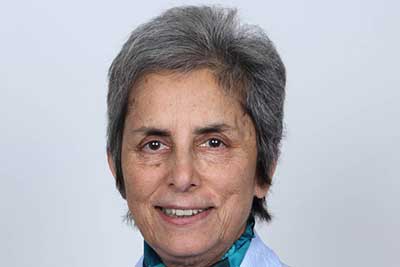 10 October 2018
Dame Parveen Kumar, Professor at St Bartholomew's Hospital and the London School of Medicine and Dentistry, is this year's speaker for the free Elizabeth Blackwell Annual Public Lecture, in the Wills Memorial Building on 22 October.
In her lecture, 'Health in a global world: my personal journey', she will trace her life and career from the foothills of Lahore through China and India and a solitary educational experience (as one of very few women) to the top of the medical profession. Dame Parveen will reflect on how her personal experiences and turbulent events of the 20th century informed her choices and how the challenges of healthcare around the world changed in that time.
Dame Parveen worked in the NHS for over 40 years and is known to generations of medical students for her textbook, Kumar and Clark's Clinical Medicine. She is Chair of the British Medical Association's Board of Science, President of the Royal Medical Benevolent Fund and past President of Medical Women's Federation. She has served as the President of the British Medical Association and the Royal Society of Medicine, and as Vice-President of the Royal College of Physicians. She chaired the Medicines Commission UK and was a founding non-executive for the National Institute of Clinical Excellence.
Her continued support for the new generation of medical practitioners recently resulted in her co-editing the recent publication Essentials of Global Health, written by medical students from all over the world through the help of Medsin (now Students for Global Health), the International Federation of Medical Students' Associations and the Royal Society of Medicine.
Members of the public are especially welcome at the lecture, which aims to revive the spirit of the Penny Lectures which were designed to educate and to encourage new thinking, ideas and debate. They were an initiative of the National Health Society, which was founded by Elizabeth Blackwell in 1871, soon after she returned from the US to settle in England.
This is a free event but requires registration. Book your ticket through Eventbrite, where you can also sign up for the EBI newsletter and enter a prize draw to win a copy of Essentials of Global Health.
Further information
Elizabeth Blackwell Annual Public Lecture, 22 October 2018.
6.30 pm - 8.00 pm in The Great Hall, Wills Memorial Building, Queen's Road, Bristol BS8 1RL.
Access information (PDF, 77kB)
If you have any questions please email ebih-admin@bristol.ac.uk or call us on (0117) 4282473.
If you are unable to make the event after booking your ticket, please cancel it via Eventbrite or contact ebih-admin@bristol.ac.uk so your ticket can be reallocated.