View all news
Students curate exhibitions at Theatre Collection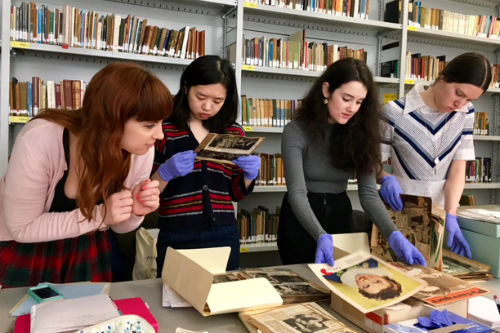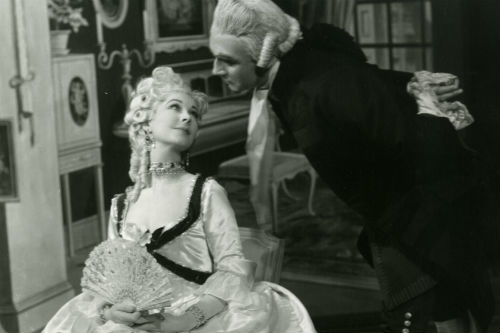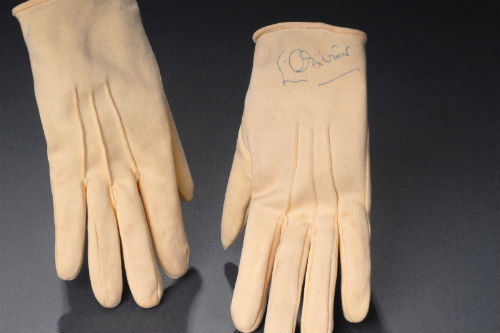 Press release issued: 31 May 2018
Two new exhibitions have gone on display at the University of Bristol's Theatre Collection, curated by History of Art students.
'In Character: Laurence Olivier and Vivien Leigh (1937-1973)' features a fascinating assortment of costumes and objects used by these acclaimed actors, considered by many to be the biggest names in British theatre and film in the 20th century.
The display features the handbag used by Leigh in the 1949 stage version of 'A Streetcar Named Desire' to gloves worn by Olivier in the Royal Court Theatre's 1957 production of 'The Entertainer' as well as an assortment of other costumes, photographs and objects.
The exhibition was curated by History of Art MA students, including Aimee Blampied and Sam French.
Aimee said: "Curating 'In Character' at the Theatre Collection has been a truly rewarding experience. I feel incredibly lucky to have had the chance to work with such a great team of staff and fellow students in addition to working with such a wonderful collection.
"I have learned so much and am extremely grateful to have been involved in this remarkable project."
Sam added: "Collaborating to put on an exhibition at the Theatre Collection was a true privilege. As someone interested in archives, theatre and performance, costume history, and the work of Vivien Leigh, I could not have dreamed of more ideal subject matter to engage with.
"I enjoyed exploring and researching materials in the collection so much that most of the process didn't feel like work at all. Leaving university in the fall, I know I will look back at this opportunity as one of the best I had during my MA course."
The second exhibition, 'All the World's a Stage: Emotion and Theatre' has been put together by third year History of Art undergraduates.
It explores the display of emotion on stage as well as its manifestation behind the scenes and in other contexts; from the emotional reactions of an audience, to the raw emotion exercised in rehearsal and the performed emotion created by Live Art.
The works have been selected from the holdings of the Theatre Collection and comprise a diverse range of media, including photography, etching, caricature, set and costume designs and Live Art documentation.
The free exhibitions are on display in the Theatre Collection reading room and library until Autumn 2018.
For opening times and more information, please visit the Theatre Collection's website.