View all news
Liz Roberts, 1979-2018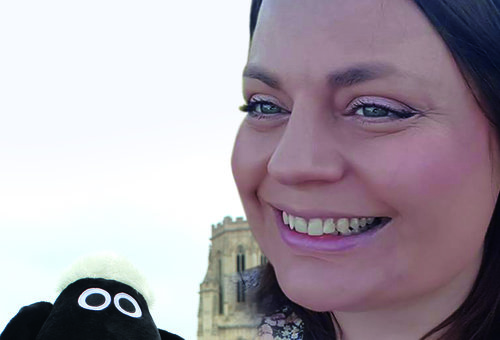 24 May 2018
Liz Roberts, Graduate Administration Manager, has passed away at the age of 38. Caroline Falzon, School Education Manager and Emma Dowman, PGCE Administration Manager, offer a remembrance.
Liz joined the University of Bristol in 2004 and worked with the School of Economics, Finance and Management (EFM) until January 2013, as their Graduate Studies Co-Ordinator from 2004 until 2010, then as the School's Postgraduate Student Administration Supervisor until 2013. Liz joined the School of Education in January 2013 as our Graduate Administration Manager.
Liz contributed an immense amount to EFM during her time there. She was the third member of the Graduate Studies Office, and a true foundation-setter for the eighteen strong Graduate Studies Office now in place in the School. She joined EFM from an admin role with the police, and quickly picked up the nuances of university life to become a true uni-person through and through. Liz had a love of spreadsheets and data management and was integral to developing effective processes for EFM, particularly around exam boards. This followed through to the School of Education, where her love of spreadsheets reached new levels. Liz's personality made a lasting impression with EFM: "Just a vastly helpful and naturally happy person. She had time for everyone".
In 2013, Liz joined the then Graduate School of Education, line-managing an admin team and looking after the largest and most complex doctoral student community in the University – including a population in Hong Kong. She quickly became a key member of the School's management structure, our resident go-to data geek, and project manager supremo. However, Liz also transcended the data stereotypes by offering exceptional and caring support to her team, to the extent that she often described herself as a mum to those in the office. This extended to persuading the team around her to keep the office clean, tidy, and clutter free… overlooking the condition of her own coffee cup!
Liz set the highest standards and had a deep passion for her work. She was always looking for process improvements and was renowned for asking her team to review their process manuals – a job that was loved by all! As well as the UK team, Liz oversaw the administrative elements of the partnership with our Hong Kong programmes. This led her to travel to Hong Kong this year for the first time to meet with our partners – it was on this trip that Liz sadly passed away. Her work with Hong Kong will be one of the many legacies Liz leaves for the School of Education and the University of Bristol.
Aside from her love of spreadsheets, Liz also loved the outdoors. She would often be found on Friday evening travelling down the M5 to Croyde, or other special destinations around the UK, saying hello to sheep on the way. Indeed, Liz and her husband Craig had a special love of sheep, collecting a range of cuddly sheep toys, which featured in their own Instagram account. Liz loved arts and crafts and was always making things for her caravan – she was a supremely creative soul.
Liz has had a quietly transformative impact on the School and all her colleagues. She has instilled an ethos in those she has worked with that will extend beyond the immediate work environment and into the lives of those who knew and worked with her. In the words of Liz: "See ya tomorrow!"