View all news
Design team announced for the University of Bristol Temple Quarter Enterprise Campus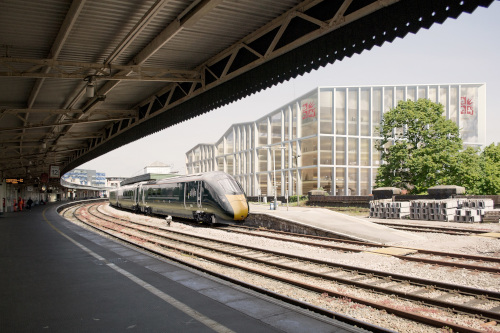 Press release issued: 20 June 2018
Perfect Circle, a consortium of AECOM, Pick Everards and Gleeds, has been appointed by the University of Bristol to design its new Temple Quarter Enterprise Campus.
The team includes globally recognised architecture firms Feilden Clegg Bradley Studios and Allford Hall Monaghan Morris, engineering consultants Buro Happold and ARUP and international landscape architecture consultancy Grant Associates, all of whom have local teams based in Bristol and Bath.
The new campus will provide spaces for teaching, learning, research and innovation including flexible collaborative spaces for co-located enterprises. A student village will offer state of the art accommodation and an open access Quantum Technology Innovation Centre on the campus will take quantum research from the lab into the commercial world.
High quality landscaping will open up neglected areas of the harbour and provide new cycle paths and walkways, public spaces and facilities for the public and neighbouring communities to enjoy.
It will bring new life to the east of the city centre, providing a welcoming space and facilities for the communities around it and improving the arrival experience at Temple Meads.
Guy Orpen, Deputy Vice Chancellor of the University of Bristol said:
"Temple Quarter Enterprise Campus offers us an opportunity to reimagine the University's role in the city, develop new research, education and partnering opportunities and secure the future of our globally recognised University. We are excited to be working with such an outstanding design team with an understanding of creating quality places that people want to spend time in, spaces that are inspiring, sustainable and welcoming. Over the coming months we will be working with the architects, businesses, our staff, students, our city and its communities to develop our plans further to transform this presently derelict landmark site into a vibrant new part of the city centre."
Mark Claridge, Director, AECOM said:
"We are delighted to be working with the University of Bristol to build upon our long-standing relationship and deliver the University's most significant development in recent times. AECOM will work collaboratively, building on their combined experience of working with the public and third sector, to deliver the scheme. The building designs will be forward-thinking and socially conscious, breathing new life into Temple Quarter and acting as a catalyst for future developments."
The Temple Quarter Enterprise Campus will be a future-focused campus developing digital, social and economic innovation to address real world urban challenges. It will provide a pipeline of talented graduates that embrace social responsibility and can contribute to finding solutions for global challenges faced by Bristol and cities like it around the world.
Outline plans for the campus have already been submitted to Bristol City Council to show the scale of development and access routes. Consultation on detailed design proposals will follow later in the year. Bristol City Council has recently started work to prepare for the demolition of the former Royal Mail sorting office next to Temple Meads Station to make way for the new campus.
Perfect Circle consortium comprises Pick Everard, Gleeds and AECOM - leading, innovative firms with expert industry knowledge and expertise, supported by an extensive local supply chain. The work is being delivered as part of Scape Group's National Built Environment Consultancy Services (BECS) framework. Scape Group is a public-sector organisation, dedicated to creating ongoing efficiency and social value via the built environment.
Further information and a short film about the campus can be found Bristol.ac.uk/templequarter