View all news
Statement relating to Student Disciplinary Hearing - 15 June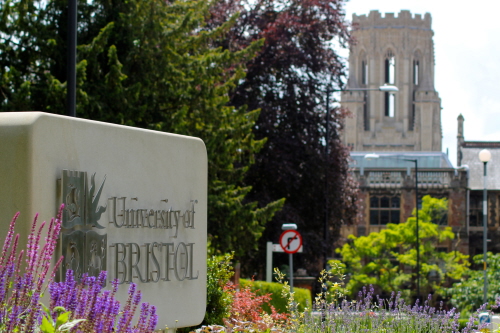 Press release issued: 14 June 2018
The University of Bristol is committed to freedom of speech and to the rights of all our students and staff to discuss difficult and sensitive topics, provided that this right is exercised responsibly, within the law, and with respect for others who may have differing views.
A student disciplinary hearing is being held tomorrow, Friday 15 June, which has attracted public interest.
The hearing primarily concerns a complaint regarding allegations of the targeting of a fellow student to restrict that students' freedom of speech and the freedom of speech of other students at the University. It is not related to discrimination.
Any concern that has been caused within the University and the broader community is deeply regrettable. We take this opportunity to affirm our commitment that the University should be a place where all feel safe, welcomed and respected, regardless of gender, gender identity, race, sexual orientation, disability or social background.
Further information
Update: 5pm Friday, 15 June 2018
The hearing was held today. Further representations and deliberations will take place over the next 28 days.