View all news
University hosts exhibition celebrating the 50-year legacy of the St Paul's Carnival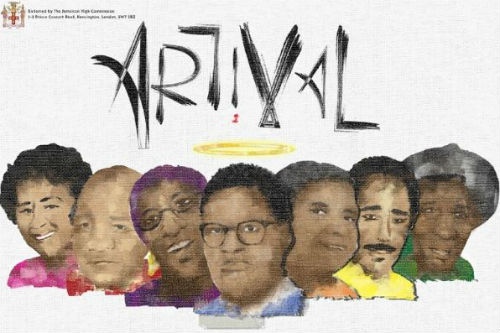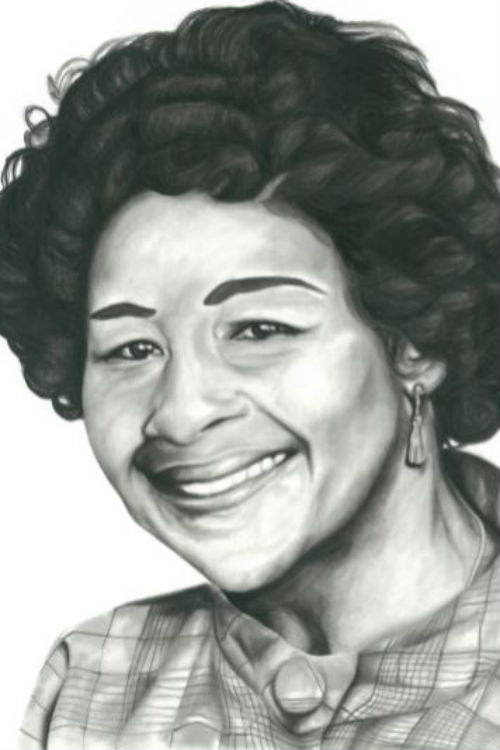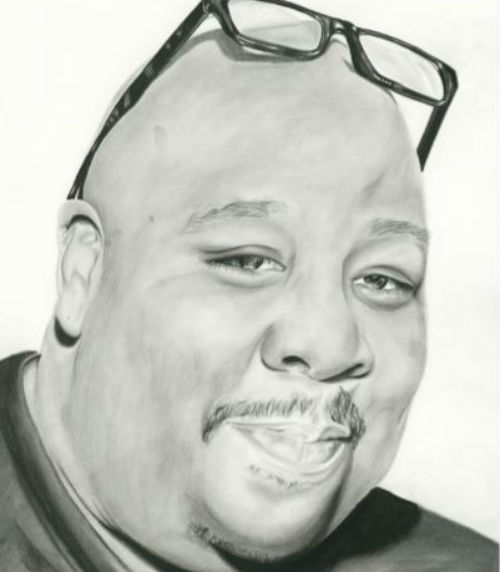 Press release issued: 18 June 2018
A new exhibition will go on display in Bristol later this month celebrating the history and legacy of one of the city's most famous and iconic events, the St Paul's Carnival, which marks its 50th anniversary this year.
Artival 2018 combines an exciting range of projects by the Bristol-based artist Michele Curtis and will take place at the University of Bristol's Beacon House in Queens Avenue from Tuesday, June 26 to Saturday, June 30. It will be officially opened by Bristol's Deputy Mayor, Cllr Asher Craig.
At the heart of the exhibition is Michele's 'The Seven Saints of St Pauls' – evocative black and white charcoal and graphite portraits with accompanying biographies of the founders of the carnival who came to Bristol as part of the Windrush Generation and made significant political and social strides for change.
The 'seven humble heroes' include the honourable Owen Henry, as featured on the mural welcoming those coming into St Pauls on Ashley Road. Others include Roy Hackett, Audley Evans, Clifford Drummond, Carmen Beckford MBE, Barbara Dettering and Delores Campbell.
Also featured will be Michele's 'Bristol Beats and Bass' exhibition, which explores and celebrates how carnival has impacted the Bristol music scene including genres such as trip-hop and the legendary Bristol Sound.
Michele says she is particularly excited to debut 'The St Pauls Carnival Collective' which has never been seen before and includes portraits of members of the local community who have selflessly contributed to carnival over the past 50 years.
She said: "This exhibition encapsulates the inspiring stories and missions of Bristol's unsung heroes who have contributed toward the achievements of the African Caribbean Diaspora and Bristol's cultural identity. It is an education and insight into how the Caribbean-style carnival has impacted Britain by exploring the cross-cultural effects of community, identity and what it means to be British.
"It bridges traditional British and African Caribbean culture to inform what we view as contemporary British culture today. Carnival has promoted unity of international relationships and has provided a platform for the celebration of diversity."
The exhibition is accompanied by a series of films also to be aired on BBC Points West in the lead-up to the much anticipated 2018 carnival, starting on Wednesday, June 27. The films features 'The Saints' and key figures from the International African Caribbean Community.
On Saturday, June 30 at 5pm, all the films will be screened at a special event hosted by Sabet Choudhury from BBC Points West. This will include a Q&A with Michele Curtis, Bristol's first Poet Laureate Miles Chambers, and other special guests. The exhibition will be closed by Bristol's Lord Mayor Cllr Cleo Lake. Tickets are free but booking is required via: https://www.eventbrite.co.uk/e/iconic-black-bristolians-film-screening-and-panel-discussion-tickets-46863024568
His Excellency Seth George Ramocan, High Commissioner for Jamaica, has given his official backing to the exhibition and Michele's work. He said: "It is with great pleasure that I endorse Michele's work which encapsulates the spirit, vision and values of Jamaica. Her work is a valuable contribution to the documentation of the positive role played by Jamaicans to the development of British Society.
"By mapping the achievements of the African Caribbean community in Bristol, Michele is also raising the profile of Jamaicans in the United Kingdom. Her work shares inspirational narratives of how African Caribbean people have continued to fight against indifference, oppression and discrimination, whilst striving to promote unity, integration and equality.
"It is encouraging to see Michele educating young people, inspiring them to be the next generation of role models, whilst being an inspiration in her own right. Michele celebrates and promotes the recognition of empowering stories and achievements that encourage a sense of national pride that will continue to strengthen ties with Jamaica for generations to come."
Rebecca Scott, Chair of the University of Bristol's Black and Ethnic Staff Advisory Group, said: "The University is delighted and very proud to host and partner this exhibition. Positive contributions from our black communities are often not given a platform, to share, as they deserve. This is a great way to share a few of our achievements over the years."
Artival 2018 is open Tuesday, June 26 to Friday, June 29 from 12noon-7pm. On Saturday, June 30, it is open from 10am to 1pm and will resume opening at 5pm for the film screening. Please attain a free ticket at https://www.eventbrite.co.uk/e/iconic-black-bristolians-artival-2018-exhibition-tickets-46861191084 for admission.
Further information
The exhibition is partnered by University of Bristol, Boomsatuma and BBC. Sponsorship has come from Arts Council England, BCFM, Victoria Mutual and Memorabilia Framers.