View all news
Bristol graduates among highest paid in the UK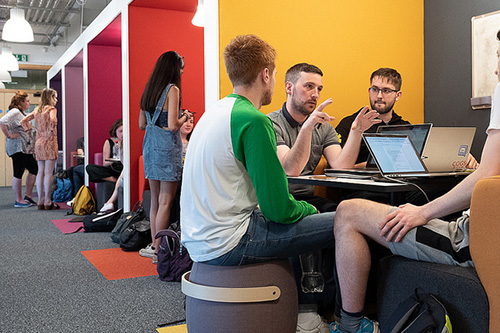 Press release issued: 27 June 2018
Graduates of the University of Bristol are among the highest paid in the country three years after graduating, according to new data released by the Department of Education.
The Longitudinal Education Outcomes (LEO) data shows 11 subject areas taught at the University are in the top 10 nationally.
Graduates from subjects across engineering, science, arts and social sciences are all likely to be earning above the national average for their peers three years after leaving university.
Salaries for those who studied English and Law at Bristol were in the top three of all universities surveyed for their subject, with median salaries of £26,100 and £36,900 three years into their careers.
Bristol graduates were in the top 10 of earners across a range of subjects nationally, including Biological Sciences (£26,300), Computer Science (£35,900), Engineering (£35,700), Historical and Philosophical Studies (£26,000), Languages (£28,000), Mathematics (£34,700), Physical Sciences (£29,500), Psychology (£25,900) and Veterinary Science (£30,900).
The University's highest earners were Medicine and Dentistry graduates, with a median salary of £42,200.
The LEO data is significant because it reveals information about graduate earnings and employment based on HMRC administrative data, rather than self-reported surveys. This latest dataset is from the tax year 2015/16 and looks at salaries one, three and five years after graduation
Stuart Johnson, Director of the Careers Service at the University of Bristol, said: "This new data is really encouraging because it reinforces the value employers place on our high-calibre graduates, across the full range of subjects.
"The University of Bristol attracts highly capable and engaged students and we're tremendously proud that their education here enables them to excel in their chosen career.
"University is of course about more than securing a high graduate salary and we pride ourselves on our proven track-record of producing well-rounded and independent students who are equipped to succeed in a dynamic world."
These latest insights follow the Graduate Market in 2018 study, which named Bristol graduates as the 4th most-targeted by Britain's top 100 employers, ahead of those with degrees from Oxford and Cambridge.