View all news
Bristol brings top global academics together to discuss threat of glacier melting in the Himalayas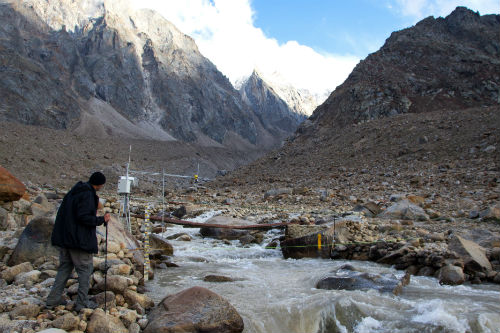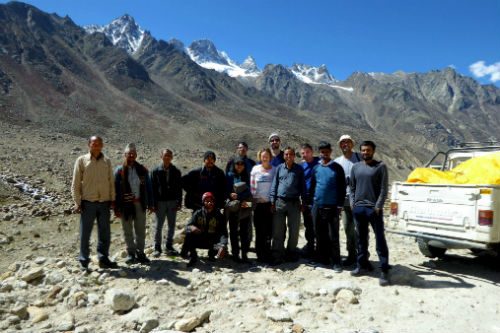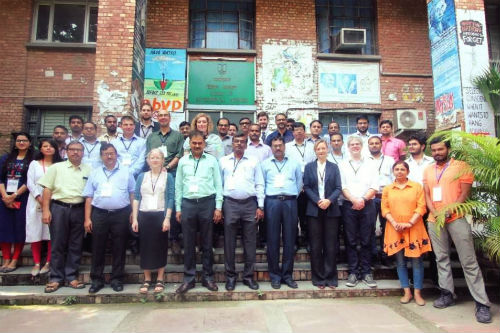 Press release issued: 25 June 2018
Holding the third largest volume of freshwater on the planet and often referred to as 'the Third Pole', Himalayan glaciers are under threat from climate warming in the 21st century.
On 26 and 27 June, the University of Bristol's Cabot Institute for the Environment and Bristol Glaciology Centre will be hosting a unique event to tackle this issue, with a particular focus on water security, water quality and food sovereignty across the Himalayan region.
Delegates from 10 nations will join the symposium, including researchers from the UK, USA and countries spanning the Himalaya area from Kazakhstan, Kyrgyzstan, Tajikistan, Afghanistan, Pakistan, Nepal, India and China.
Professor Jemma Wadham, from the University's Cabot Institute for the Environment, said: "The challenges that this region faces are immense – Himalayan glaciers are a vital source of water to large river systems that nourish croplands and provide water to populations of over one billion people. Any change in this future melt supply has potentially dramatic human consequences"
"Working out how to approach this pressing issue requires strong cooperation between Himalayan nations and collaboration across very diverse research communities and NGOs, which we hope to initiate during this workshop."
The event is funded via a Bristol-led Global Challenges Research Fund award and a UKIERI (UK India Education and Research Initiative) award, and was initiated via a long-standing partnership between the Universities of Bristol, Edinburgh, Cardiff and Newcastle and Jawaharlal Nehru (JNU) in Delhi, India.
Professor AL Ramanathan, Head of the School of Environmental Sciences (JNU, India) states: "This is a historic moment - researchers from eight Himalayan nations, for whom it would be challenging to meet in Asia, will unite in the UK for the first time to discuss the future implications of melting glaciers for Asian countries. We are excited about the opportunities that will arise and building a research strategy together."
As part of the event, a free public lecture has been organised at the Planetarium in Bristol which discusses farming with crops and rocks to address global climate, food and soil security presented by Professor David Beerling FRS from the Leverhulme Centre for Climate Change Mitigation at the University of Sheffield. Free tickets are available here.