View all news
University appoints new Director of Estates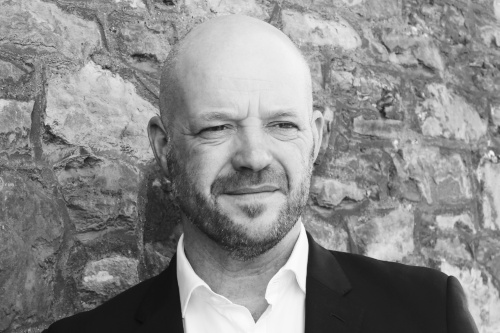 Press release issued: 19 June 2018
The University of Bristol has appointed a new Director of Estates and Bursar to oversee the management and development of its diverse collection of buildings and grounds.
Barra Mac Ruairí will take over from Patrick Finch, who is retiring after more than nine years working at the University.
The role has overall responsibility for the University's 350 buildings and its many gardens and public spaces.
Its estate is vast, featuring 69 Grade 2 listed buildings, halls of residence, and the 255-hectare Veterinary School in Langford, 14 miles south of Bristol.
Barra will manage a diverse team which includes planned and reactive maintenance, cleaning, sustainability, major refurbishments, security, office moves and capital projects.
He started his career as an architect and has held senior roles within the Yorkshire Forward RDA and the City of Bradford Council.
He then served as the Strategic Director of Place at Bristol City Council and was responsible for the physical, economic, cultural and sustainable development of Bristol.
Since May 2017, Barra has held the role of Chief Operating Officer at YTL Development.
Robin Geller, Registrar of the University of Bristol, said: "I am very pleased to welcome Barra to the University and know his wealth of experience will be invaluable as he takes over the reins from Patrick Finch, who is retiring after many years of successful leadership of the Estates Division.
"The role is extremely broad and has responsibility for ensuring the smooth running of hundreds of buildings and spaces, located in multiple and diverse locations.
"This is an exciting time for the University as we continue to improve and develop the University, creating world-class learning and teaching environments for our students and staff. Barra's knowledge of the city will be vital as we prepare for future growth through the creation of a new campus in Temple Quarter and the transformation of our existing Clifton campus."
Barra said: "I'm really delighted to join the University of Bristol at this exciting time to provide for its future development, manage its present needs and care for its historic past."