View all news
Bristol volcanologist awarded prestigious Royal Medal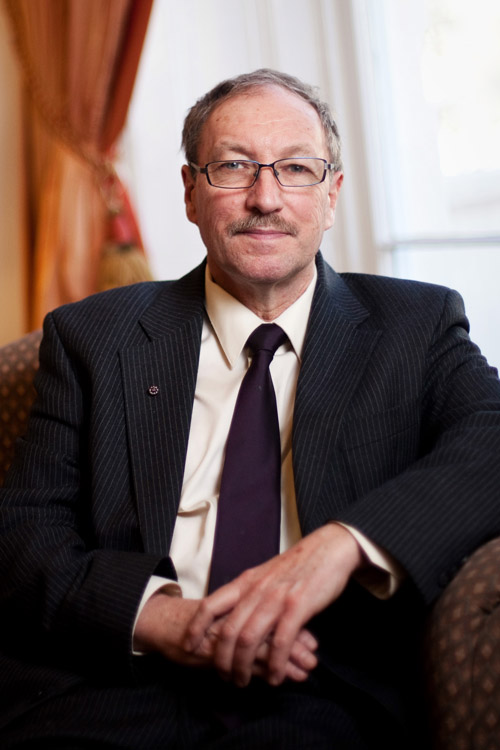 Press release issued: 19 July 2018
One of the world's leading authorities on volcanology and risk associated with natural hazards, Sir Stephen Sparks, Professor of Geology at the University of Bristol's School of Earth Sciences, has been awarded a Royal Medal from The Royal Society.
Each year two medals are awarded for the most important contributions to the advancement of "Natural Knowledge" in the physical and biological sciences respectively. A third medal is awarded for distinguished contributions in the applied sciences.
The three Royal Medals, also known as the Queen's Medals, are awarded annually by the Sovereign on the recommendation of the Council of the Society, a Fellowship of many of the world's most eminent scientists and the oldest scientific academy in continuous existence.
Professor Sparks joins the ranks of Frederick Sanger FRS, Max Perutz FRS and Francis Crick FRS who are among those who have been awarded a Royal Medal.
He said: "The Royal Medal for all of the physical sciences is a fantastic honour for me.
"Very few geologists have been honoured with this premier national science award and, as in the case of being knighted earlier this year, I am very pleased that geology is being recognised."
Over his career, Professor Sparks has been recognised for his major contribution to the advancement of our understanding of the study of igneous rocks and volcanology, including monitoring of eruptions, mapping of volcanoes, nuclear waste management and the geology of natural resources.
His research around developing risk assessments for natural hazards has significantly improved the ability to foresee deadly eruptions and, as such, he has been awarded the highest possible awards in the fields of geological and earth sciences from the Geological Society of London, European Geosciences Union, Geological Society of America and American Geophysical Union.
He has served as President of the Geological Society of London and President of the International Association of Volcanology and Chemistry of the Earth's Interior.
In 2015 he was the recipient of the 2015 Vetlesen Prize (regarded as the equivalent of the Nobel Prize for Earth Sciences).
Professor Jon Blundy, Professorial Research Fellow in Petrology and interim Head of School of Earth Sciences, added: "No one who has spent time in the field with Steve Sparks can fail to have been captured by his boundless enthusiasm and extraordinary knowledge of volcanic rocks.
"Steve has not only led the field of volcanology for over thirty years, but has been an inspiration to a legion of younger geologists in the UK and around the world.
"He came to Bristol in 1989 as head of a newly reformed Department of Geology. His vision, energy and selfless support of colleagues were fundamental in shaping today's world-leading School of Earth Sciences."