View all news
University of Bristol selected for student visa pilot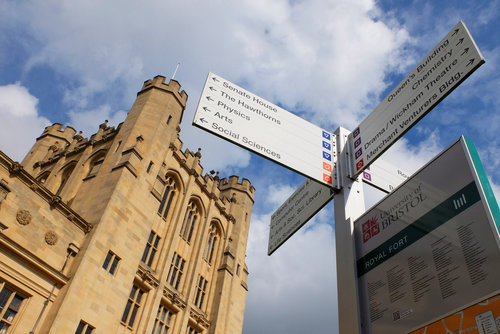 22 February 2018
The University of Bristol will be taking part in a pilot which aims to streamline the visa application process for taught postgraduate students on courses of up to 13 months.
The University has been selected to join universities including Oxford, Cambridge, Bath and Imperial College London in the pilot scheme due to a low refusal rate.
The most recent Home Office statistics show that the number of students applying for visas increased by eight per cent over the past year, and there has been a nine per cent increase in the number of students applying to Russell Group universities.
The pilot, which will be applied to the 2018/19 intake, places the responsibility for eligibility checks on the universities, so students applying for the visa will submit fewer documents when applying for the Tier 4 visa. The pilot will also help students who switch into a work route and take up graduate roles, by extending the leave period following the end of their study by up by six months. This extra two months beyond what non-pilot students are granted, will provide these students with additional time to gain further work experience and explore longer term working opportunities in the UK.
Students will continue to undergo security and identity checks by UK Visa and Immigration (UKVI) and will still be subject to Immigration Rules.
Universities taking part in the pilot will also provide enhanced reports to the UKVI who will closely monitor and evaluate the impact of the pilot. This evaluation will be part of the UKVI's consideration of whether to make the pilot policy by introducing the offer into the Immigration Rules.
Immigration Minister Brandon Lewis said: "I am delighted to announce the expansion of this pilot which is part of our ongoing activity to ensure that our world-leading institutions remain highly competitive. The UK continues to be the second most popular destination for international students and the number coming to study at our universities has increased by 24 per cent since 2010."