View all news
Bristol student wins grant to take him to the Tokyo 2020 Paralympic Games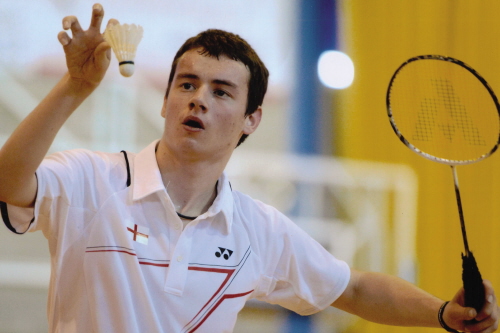 Press release issued: 13 February 2018
University of Bristol student Dan Bethell has been awarded a UK Sport grant enabling him to compete in the Para-Badminton programme at the Tokyo 2020 Paralympic Games.
Para-Badminton will make its debut in the 2020 games and UK Sport are investing £960,000 into the sport to support promising athletes like Dan represent GB by providing valuable financial support for training and competition costs.
The talented student has shown an admirable combination of brains and brawn as he balances studying for his post graduate degree in International Commercial Law alongside a busy training schedule in Sheffield with the GB para-badminton team.
Dan has been training with the University's Sport Performance Squad for four years and is now ranked first in the England Para-Badminton team.
Dan said: "This is amazing news and a momentous announcement for GB Para-Badminton and my own career. Since I started competing in Para-Badminton events, I have been predominantly self-funded as well as receiving grants from various sources such as the University of Bristol's Vice Chancellor and Lloyd Robinson scholarships. This new funding will mean that I can now purely focus on becoming the best player I can and fulfil my dream of competing at the Paralympic games.
"I would like to take this opportunity to thank the amazing staff and athletes of the University of Bristol's Badminton Club and Performance Squad. Without their unwavering support, I would not be in the position I am today."
University of Bristol's Performance Sport Manager Matt Paine said: "This is fantastic news both for Dan as well as the Badminton community as a whole, who have had to face some trying times with cuts to funding in the past couple of years. We've no doubt that Dan has the potential to bring a medal home from Tokyo and we'll be doing everything we can to support him on his journey."