View all news
University welcomes in year of the dog with festivities at Museum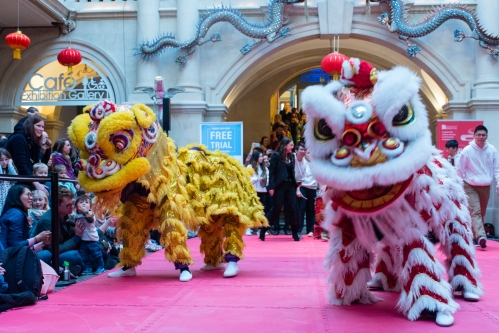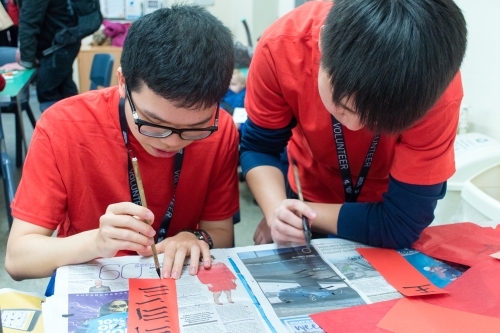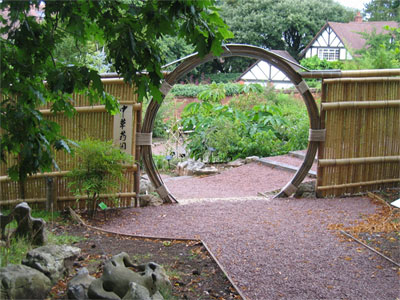 19 February 2018
The University of Bristol was once again proud to sponsor the Lunar New Year celebrations at the Bristol Museum & Art Gallery (17-18 February), welcoming in the Year of the Dog with two days of events, which included a talk about traditional Chinese herbs from the University's Botanic Garden.
Visitors to the Museum enjoyed activities ranging from paper folding and tea-tasting, to calligraphy and Chinese chess. Staff and students from the University were on-hand to share Chinese customs and assist on a variety of stalls featuring elements of Chinese culture including traditional medicinal plants.
Tony Harrison, who has been a partner of the University's Botanic Garden for over twenty years, spoke about the development of the University's Traditional Chinese Medicinal Herb Garden. He also talked about the Botanic Garden's peony garden and tea growing display.
The proceedings were formally opened on Sunday by Lord Mayor of Bristol, Councillor Lesley Alexander, and featured traditional lion dance performances, martial arts demonstrations, traditional Chinese dancing and singing.
Dr Erik Lithander, Pro Vice-Chancellor & Vice-President (International) at the University of Bristol, said: "The University is once again proud to sponsor the Lunar New Year celebrations at Bristol Museum & Art Gallery. Many students and staff volunteered at this fantastic event. It represents a great opportunity for our Chinese students to share and celebrate their culture with the people of Bristol."
Laura Pye, Head of Culture at Bristol City Council said: "Chinese New Year at the museum brings together incredibly talented people from across the city to celebrate in style. From Kung Fu and Tai Chi demonstrations to Mongolian dance and bamboo flute performances, there was so much to see over the two days. I would like to thank our event sponsors, Kumon Maths & English and the University of Bristol, for their generous support."
The event also included a student-led exhibiton Hong Kong Through the Lens - images from Historical Photographs of China, curated by Vivian Kong and Chris Wemyss (Hong Kong History Project).
The Year of the Dog starts on 16 February 2018 and ends on 4 February 2019. According to the Chinese Zodiac, people born in a year of the Dog are honest, loyal, friendly and kind.