View all news
Calls for language discrimination to be tackled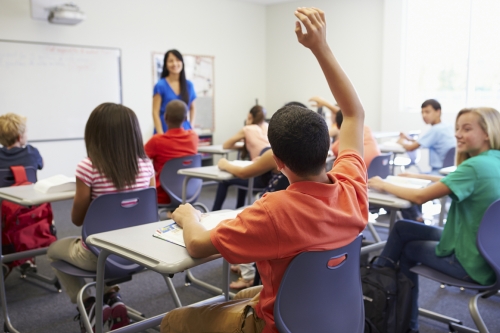 Press release issued: 21 February 2018
On International Mother Language Day [21 February], linguistic experts are calling for language learning to be expanded to create a 'new kind of global literacy'.
Although there are more than 7,000 languages spoken in the world, only 23 languages dominate.
The Salzburg Statement for a Multilingual World, co-authored by Dr Gabrielle Hogan-Brun from the School of Education at the University of Bristol, urges individuals, corporations, institutions and governments to tackle language discrimination, and develop language policies that advance multilingualism.
The report draws on UNESCO figures which show how millions of people are denied the right to maintain, enjoy and develop their mother tongue, with 40 per cent of people having no access to education in a language they understand. In turn, 617 million children do not achieve minimum proficiency levels in reading.
In a blog written for the LSE Business Review, Dr Hogan-Brun said: "Being taught in a language that is new to children leaves them with a cognitive gap they cannot bridge. They struggle to keep up, and many drop out of school early. Yet ample evidence shows that this deficit will be reduced if pupils are taught in their mother tongue during the course of primary school, or even beyond it.
"Refreshingly, around the planet, there are numerous localised initiatives as examples of good practice. Particularly successful are community-based education programmes such as those emerging in the Philippines or in Mexico, where indigenous speakers are trained to teach in the community languages.
"Arguably a multilingual society is more resilient than a monolingual one would be. And living in a multilingual environment also makes us more conscious of the importance of efficient and effective communication, in any language as well as between them."