View all news
University of Bristol climbs three places in global league table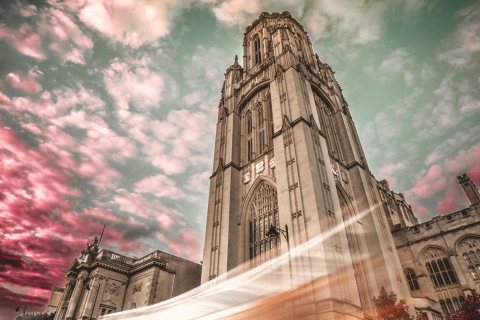 Press release issued: 25 October 2017
The University of Bristol has risen three places to 73rd in the world, according to the US News Best Global University Rankings.
It has also climbed one place to eighth in the UK and is now ranked 19th in Europe, which is an improvement of two places.
US News Best Global University Rankings looks at 1,250 higher education institutions across 74 countries and ranks them against 13 indicators. These focus primarily on research publications and citations, while also ranking the top institutions in each of 22 subjects.
Bristol did particularly well when its reputation in the UK was taken into account, alongside the amount of research it publishes and its impact on the global research community.
Nine of its subjects are in the top 100 for their field. Most notably, Geosciences (Earth Sciences and Geography) is ranked 15th in the world and 2nd in the UK, with strong scores across reputation, publications and citations measures. Social Sciences and Public Health is ranked 43rd in the world and 7th in the UK.
Six other subjects placed in the top 10 for the UK, including Chemistry (6th) and Mathematics (7th).