View all news
Academic secures funding to better understand how bones respond to stress during growth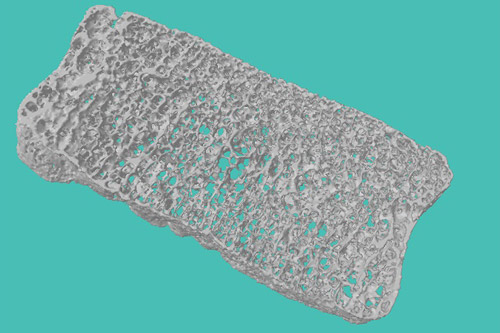 Press release issued: 27 October 2017
A University of Bristol academic has been awarded one of only four APEX awards from The Royal Society.
Professor Kate Robson Brown, Director of the Jean Golding Institute and Professor of Biological Anthropology, secured funding to better understand how bones respond to stress during growth and development.
The project will investigate how bone 3D architecture and mechanical performance changes with age, and how a set of biomimetic design principles can be developed from this to be applied to engineering structure manufacture and deployment in a microgravity environment.
In collaboration with the NASA Ames Research Center, the findings will be employed in a pilot study involving the design of an engineering structure that could be both manufactured and deployed in space.
The APEX award scheme (Academies Partnership in Supporting Excellence in Cross-disciplinary research) is a partnership between the British Academy, the Royal Academy of Engineering, and the Royal Society, with support from the Leverhulme Trust.
This new scheme offers established independent researchers, with a strong track record in their respective area, to pursue opportunities to develop genuine interdisciplinary and curiosity-driven research to benefit wider society.
Professor Robson Brown has a joint appointment across the Faculties of Arts and Engineering, and is Director of the Jean Golding Institute.